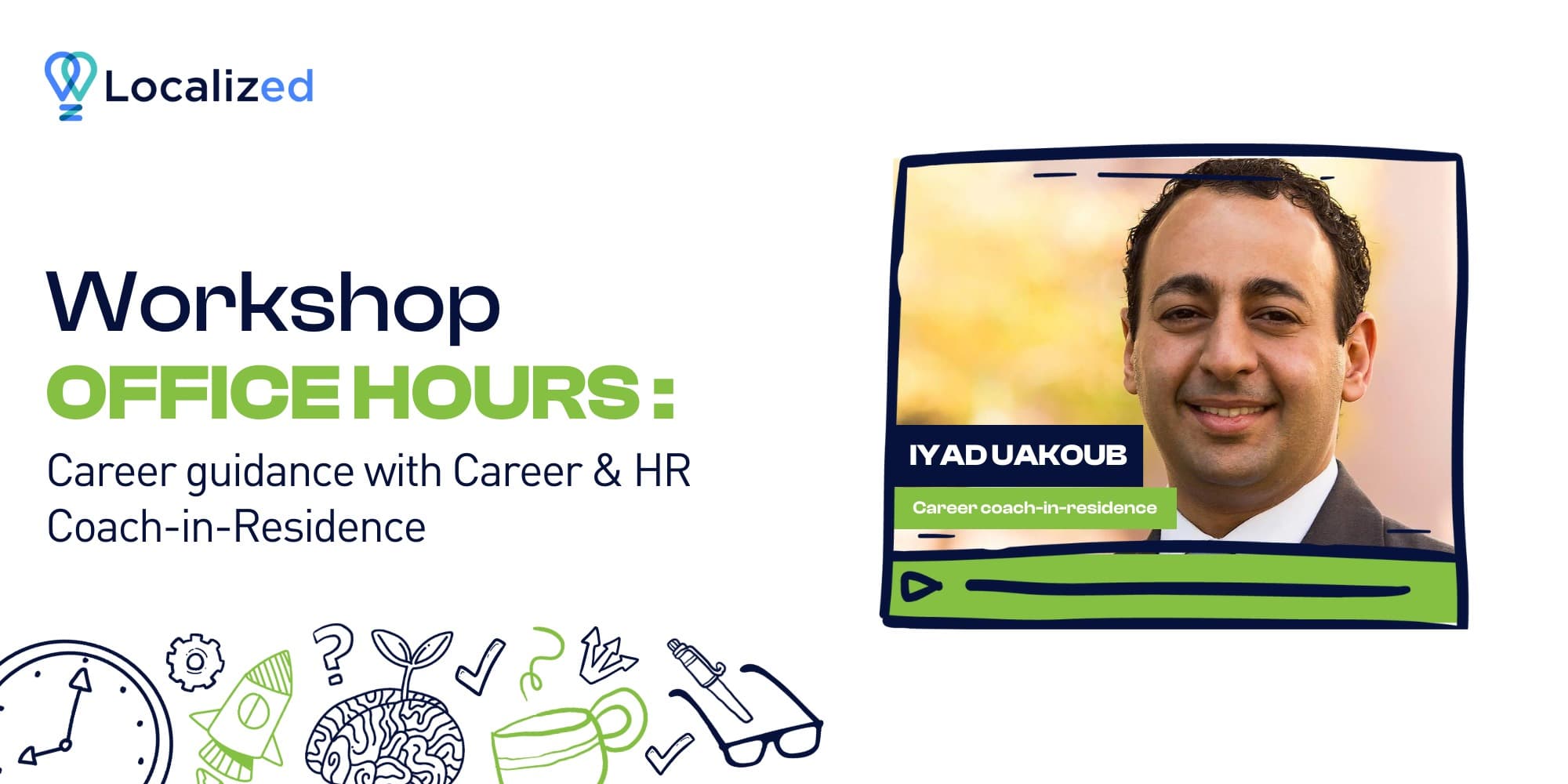 Office Hours: Career Guidance with Career & HR Coach in Residence
Hosted by:

Localized
⏰ 11:00AM EST | 15:00 GMT | 18:00 Egypt Time
.
About the workshop:
OFFICER HOURS ARE BACK! Our popular interactive session where you can receive expert guidance and support.
Whether you have burning questions or simply want to listen to others' inquiries, this session is for you!
If you have any queries regarding your job search or upcoming discussions with recruiters, this is the perfect opportunity to get the answers you need.
.
✅ Need specific advice on your CV, Cover Letter, or digital profile?
✅ Preparing for an upcoming interview and seeking assistance?
✅ Struggling with follow-up strategies after an employer interaction?
.
Don't miss out on this valuable chance to engage in a small group setting and have all your questions addressed.
.
About Iyad Uakoub:
+12 years of global experience in building award-winning career centers, advising startups, empowering organizations with workforce learning & engagement strategies and leveraging data and technology to democratize career opportunities.
.
Click "Register for event" to secure your spot. When the webinar launches, that same button will change to say "Join with Zoom." Click the button to join the event. You must have zoom downloaded on your phone or computer to join.
Questions (0)
You need to login to be able to ask a question or vote
Login