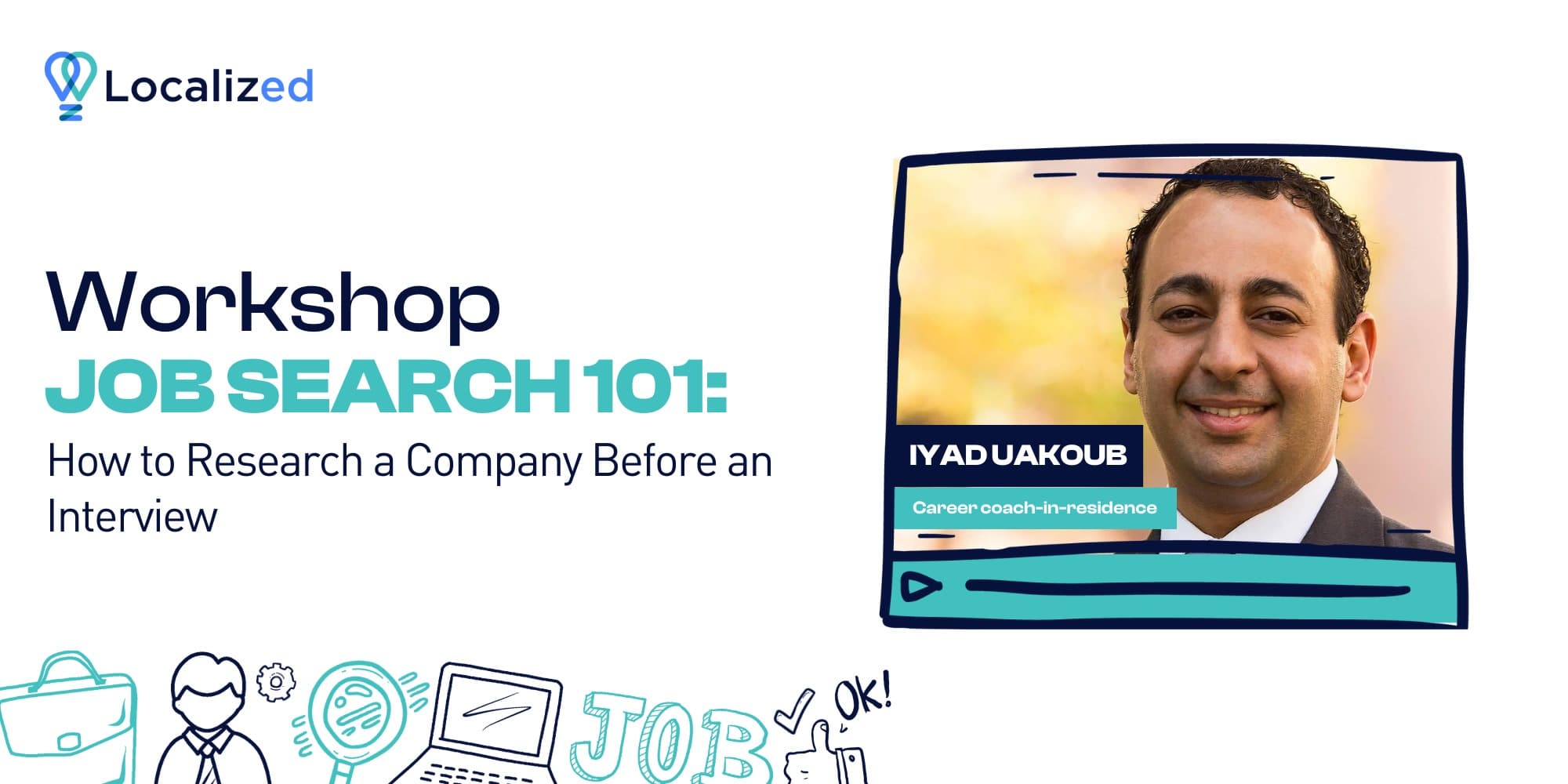 Workshop: How to Research a Company Before an Interview
Hosted by:

Localized
⏰ 11:00AM EST | 15:00 GMT | 18:00 Egypt Time
.
About the workshop:
Are you prepared to nail your next job interview by demonstrating your knowledge and interest in the company?
Join this workshop to learn how to gather essential information and tailor your responses to showcase your understanding and alignment with the company's goals and values.
.
In this workshop, we will cover:
✅ Identifying reliable sources and channels for gathering company information.
✅ Analyzing the company's mission, values, and culture to align your responses effectively.
✅ Leveraging your research to ask thoughtful questions and engage in meaningful conversations during the interview.
.
This is an interactive session where you can practice researching a company and receive personalized feedback from experts.
Walk away with the skills to impress interviewers, demonstrate your enthusiasm, and increase your chances of landing the job.
.
About Iyad Uakoub:
+12 years of global experience in building award-winning career centers, advising startups, empowering organizations with workforce learning & engagement strategies and leveraging data and technology to democratize career opportunities.
.
Click "Register for event" to secure your spot. When the webinar launches, that same button will change to say "Join with Zoom." Click the button to join the event. You must have zoom downloaded on your phone or computer to join.
Questions (0)
You need to login to be able to ask a question or vote
Login