Jobs, internships, and career resources for emerging talent.
Industry experts to guide you, employers to hire you.
Jobs
Apply to global opportunities
Entry-level roles, internships and trainee programs
Full-time

Part-time

Internships

Trainee

Remote

Onsite
Featured jobs
No jobs
Guidance
That helps you get hired!
Localized has a solution for...

How do I find a job that matches my career interests?

I'm searching for jobs I'm passionate about in South Africa.

I need help choosing a career path

How do I break into a tech career after graduation?

I'm applying to jobs but I don't get interviews, how can I make my application stand out?

How can I find a job role that matches my skills, experience, and qualifications?

Which skills do I need to develop for a role in data science?
I attended a webinar about potential careers and market trends in the Virtual Reality & Augmented Reality industry. I loved my experience! The site has job postings, career pages and webinars for all sorts of careers.

---

Oyintarelado (Tarela) Osuobeni

Data Analyst and Database Manager

I regularly use Localized specifically because I get to access very focused content on my interests. I also interact with others who are genuinely there to learn and share insights, which I think is really rare and amazing.

---

Adharsh Dhandapani

Stack Developer & Business Analyst at IBM

I joined Localized and found more useful information about breaking into the tech industry as a non-engineer than any of the resources I've seen at my school's career center.

---

Veer Parikh

Founding team at Dezerv
Find jobs
Find global and remote opportunities that include entry-level, internship and apprenticeship roles for students and grads.
Full-time
Part-time
Internships
Trainee
Remote
Onsite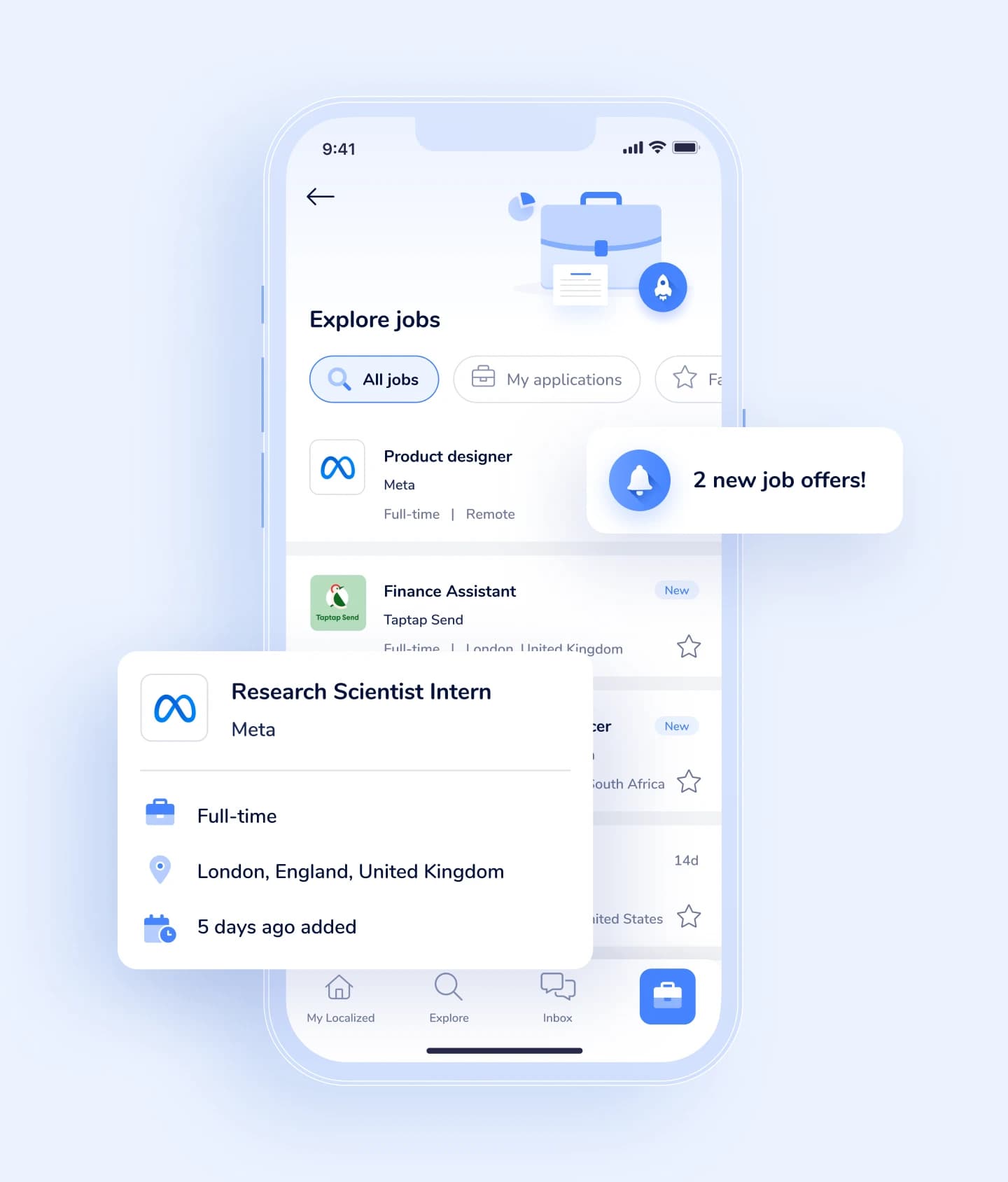 Participate in events
Join live events with industry experts or watch recorded sessions to help you navigate your career exploration journey.
Career guidance
Workshops
Virtual conferences
Expert sessions
Join communities
Explore interest-focused groups and communities created by employers, universities and organizations.
Career interests
Industry trends
Templates and resources
Attend career fairs
Meet recruiters, learn about global employers and open roles during live, virtual career events.
Career interests
Industry trends
Templates and resources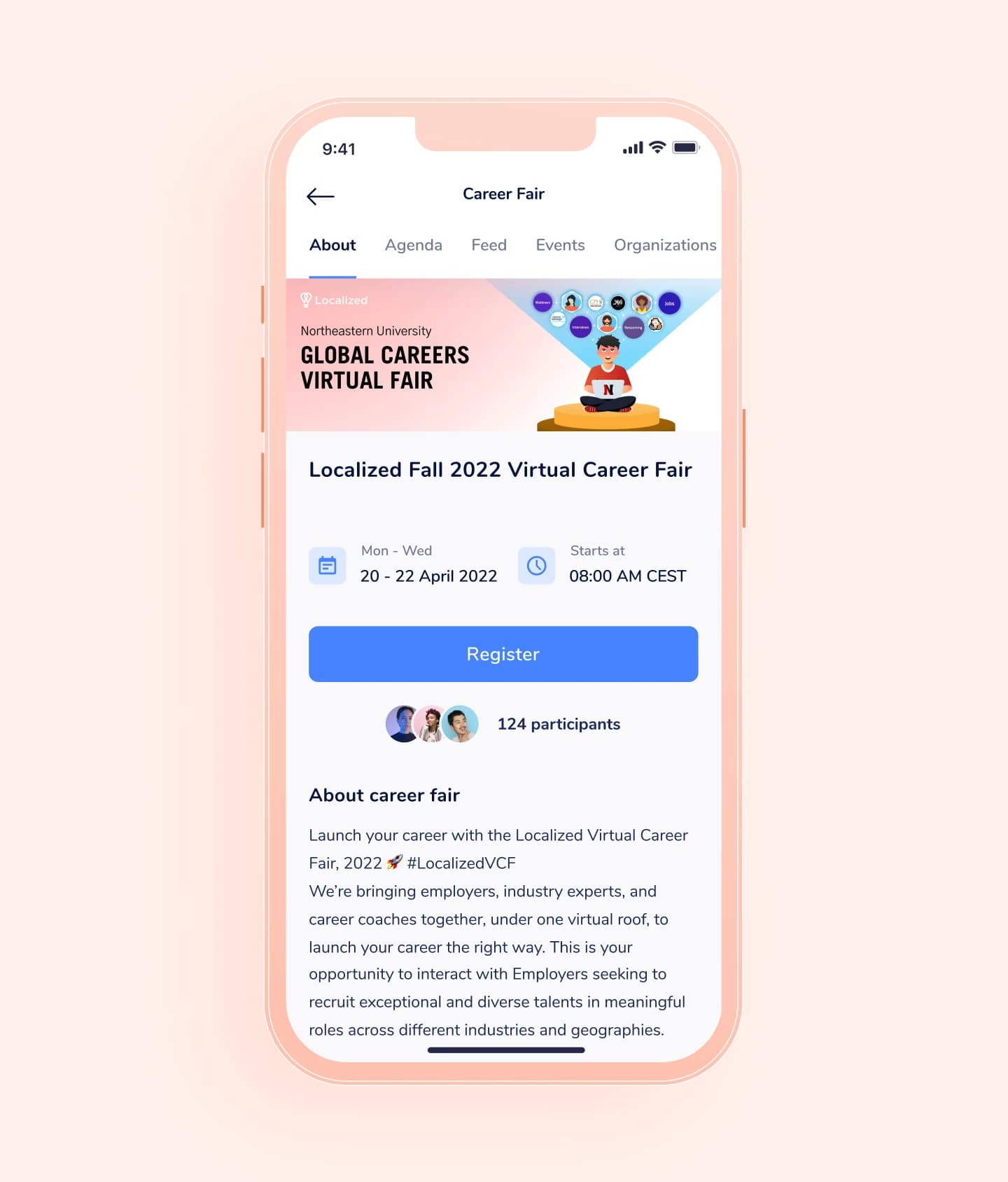 Follow experts
Industry experts come to Localized to help you learn how to be successful in their industries.
Career interests
Industry trends
Templates and resources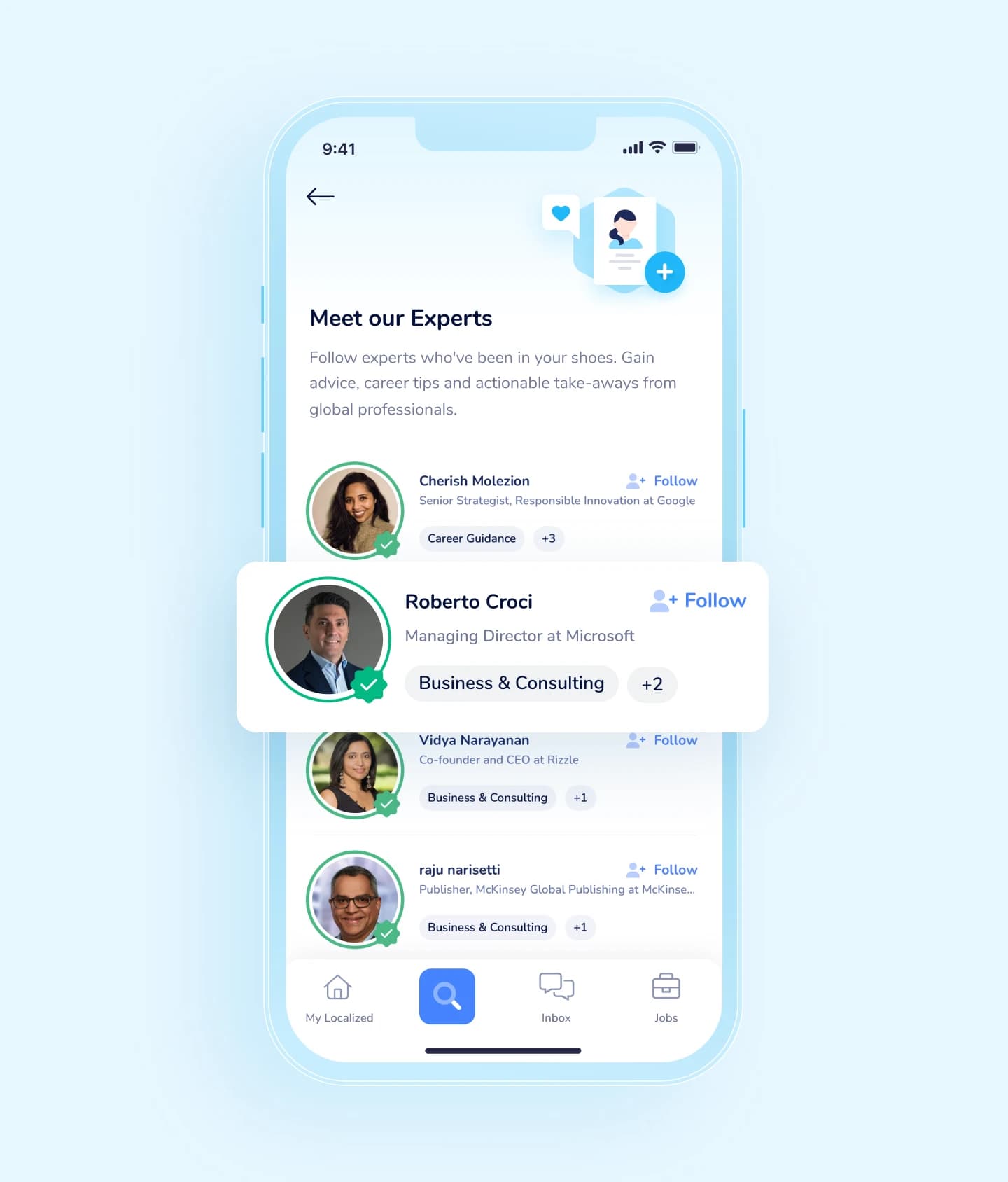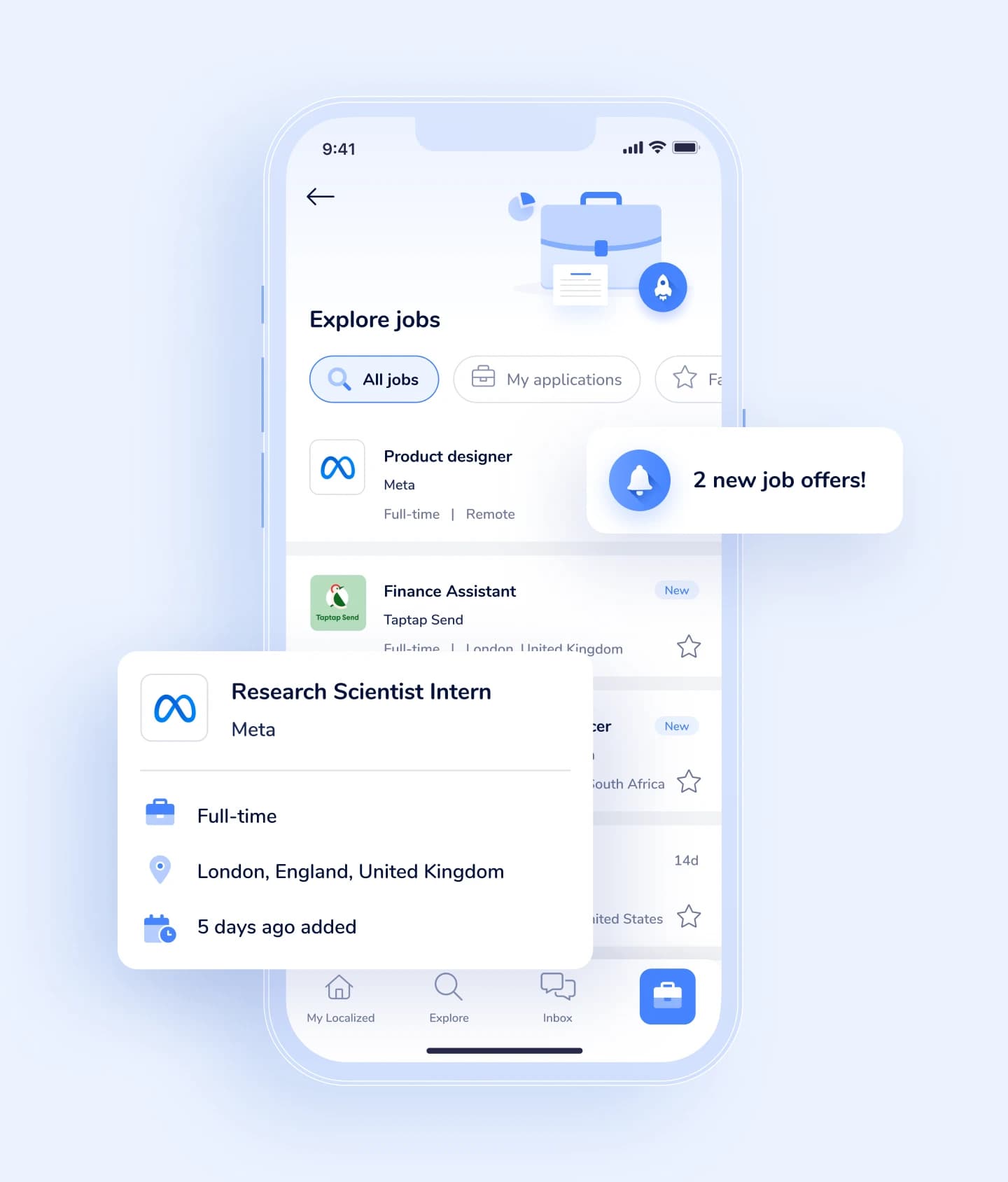 Events
Join live events with experts
Explore your career options like a pro! Join exclusive live events with top industry experts. Take charge of your future!
No events
Connect with industry experts who will guide you
Follow experts

Explore posts

Get hired

Get advice

Deepen your knowledge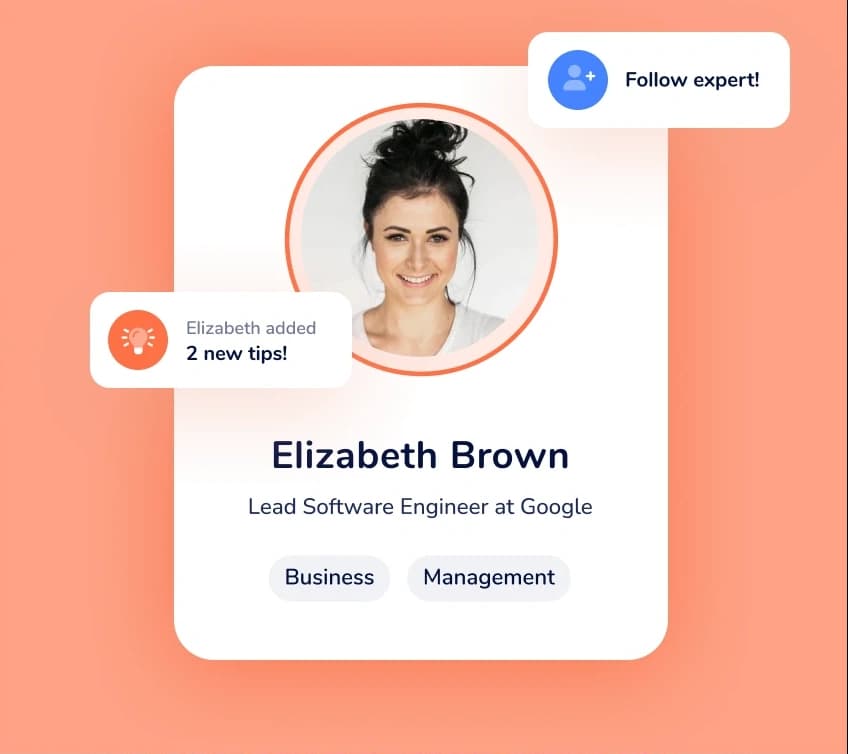 Featured experts
No experts
Collaborate with Localized