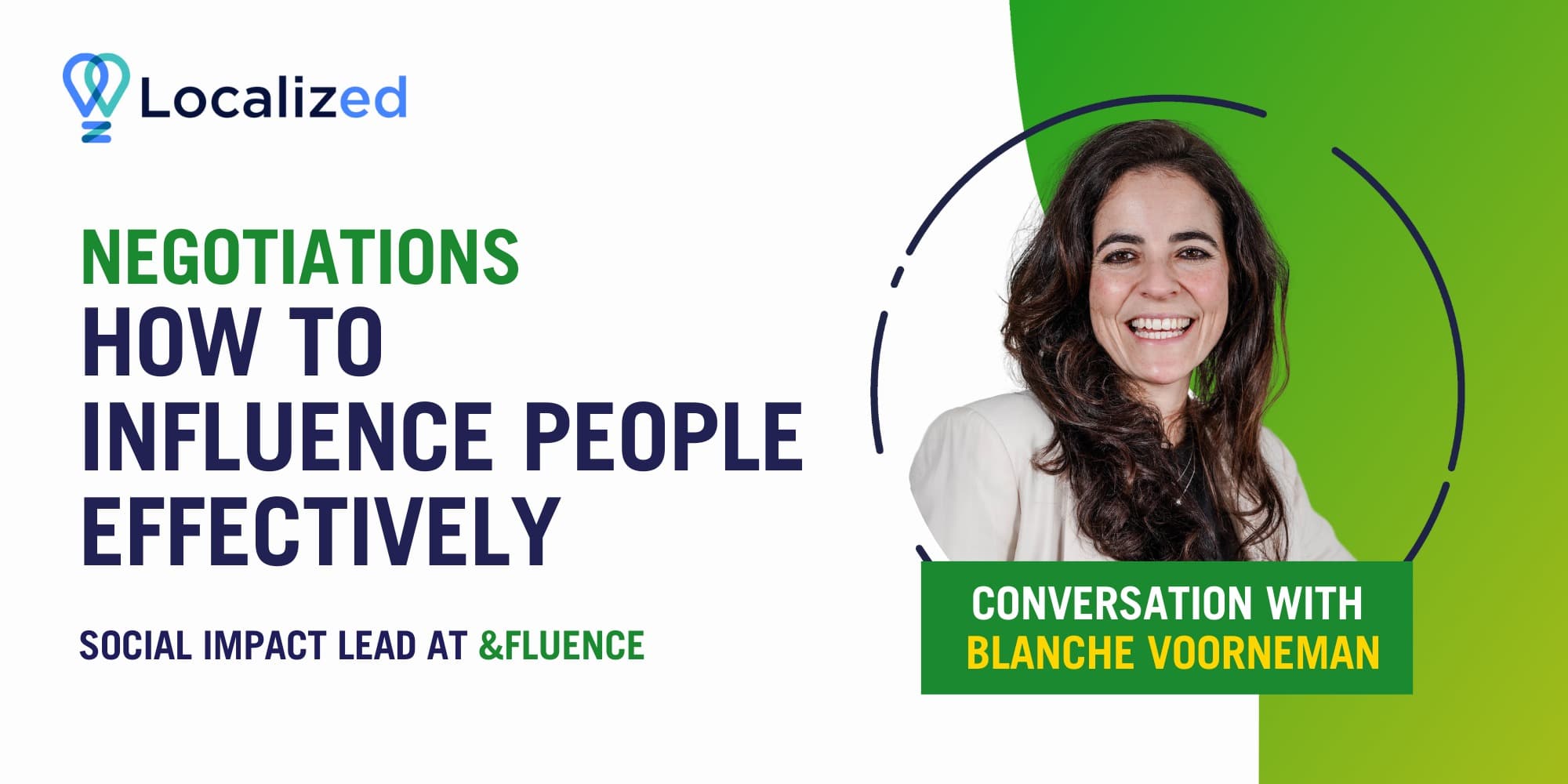 Negotiations: How to Influence People Effectively
Hosted by:

Localized
⏰ 10:00 EST | 14:00 GMT | 17:00 Egypt Time
.
Negotiations: How to Influence People Effectively
Interested in improving your negotiation skills for your career life?
Join us to hear learn from one of the top negotiators around the globe with experience influencing governments, organizations, and corporations to make impactful decisions. We will also hear about Blanche's journey from the corporate world to diplomacy, and now to impact consulting and influencing.
.
In this session, we will cover:
✅ Influencing and negotiation skills for an impactful career
✅ How to influence people effectively
✅ How to land a job in impact consulting
🚨 There will be time for live Q&A at the end of the session.
.
About Blanche Voorneman:
Blanche Voorneman is the Social Impact Lead at &FLUENCE, an advisory firm specializing in complex dialogue, stakeholder engagement, and negotiation. She aims to inspire and encourage a more open and trust-based approach to negotiation, stakeholder relations, and collaborations amongst leaders in businesses, governmental institutions, and civil society to accelerate the transition to a more sustainable and regenerative economy.
Before joining &FLUENCE, Blanche served as a diplomat for nearly ten years at the Ministry of Foreign Affairs of the Netherlands. There, she gained extensive experience in negotiation, stakeholder alignment, and strategic guidance within highly dynamic, complex, and political environments.
Blanche is a fellow at the Tällberg Foundation where she aims to contribute to a network of global leaders whose work generates positive impact and is rooted in universal values.
.
Click "Register" to secure your slot. When the webinar launches, that same button will say "Join with Zoom." Click to join the event.
Questions (0)
You need to login to be able to ask a question or vote
Login