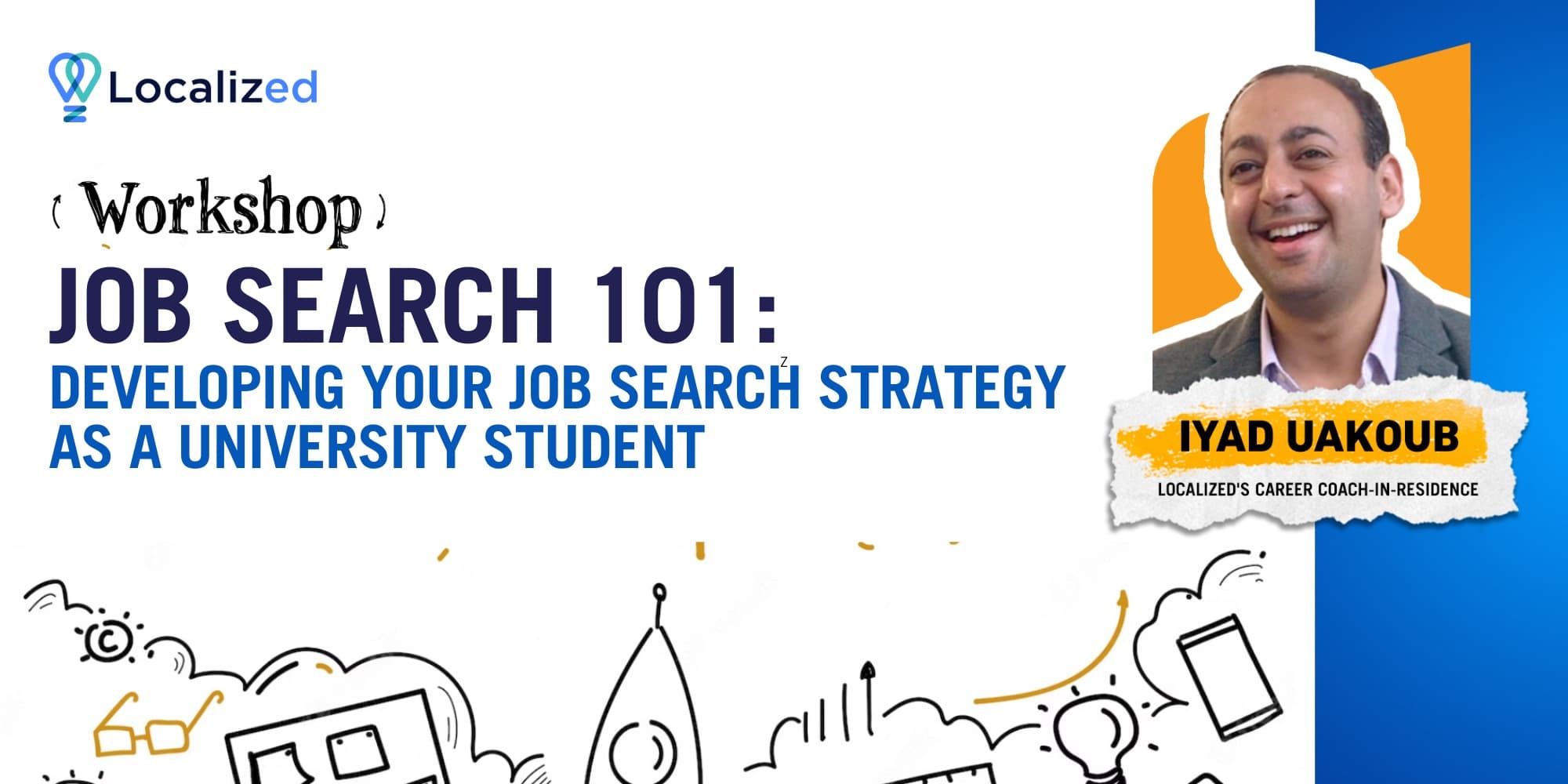 Workshop: Developing Your Job Search Strategy as a University Student
Hosted by:

Localized
⏰ 11:00AM EST | 16:00 GMT | 17:00 Egypt Time
About the workshop:
Ready to start applying to jobs but don't even know how and where to start? Do you need guidance on how to find the right jobs for you? Perhaps you know the roles you want to apply for but are not sure how to efficiently start the application process?
In this workshop, we will discuss together the best ways to:
✅ Figure out where to start your search
✅ Make a list of the documents you will need to apply
✅ Start developing a plan to find and apply to the jobs you want
Come ready to explore personal examples and questions as we will build the best strategies for your job search! This is your chance to take control and get it right! Don't miss out on the opportunity to shape your job search strategy plan with us!
About Iyad Uakoub:
+12 years of global experience in building award-winning career centers, advising startups, empowering organizations with workforce learning & engagement strategies and leveraging data and technology to democratize career opportunities. Learn more about Iyad:
How to join the event: Click "Register for event" to secure your spot. When the webinar launches, that same button will change to say "Join with Zoom." Click the button to join the event. You must have zoom downloaded on your phone or computer to join.
Questions (0)
You need to login to be able to ask a question or vote
Login