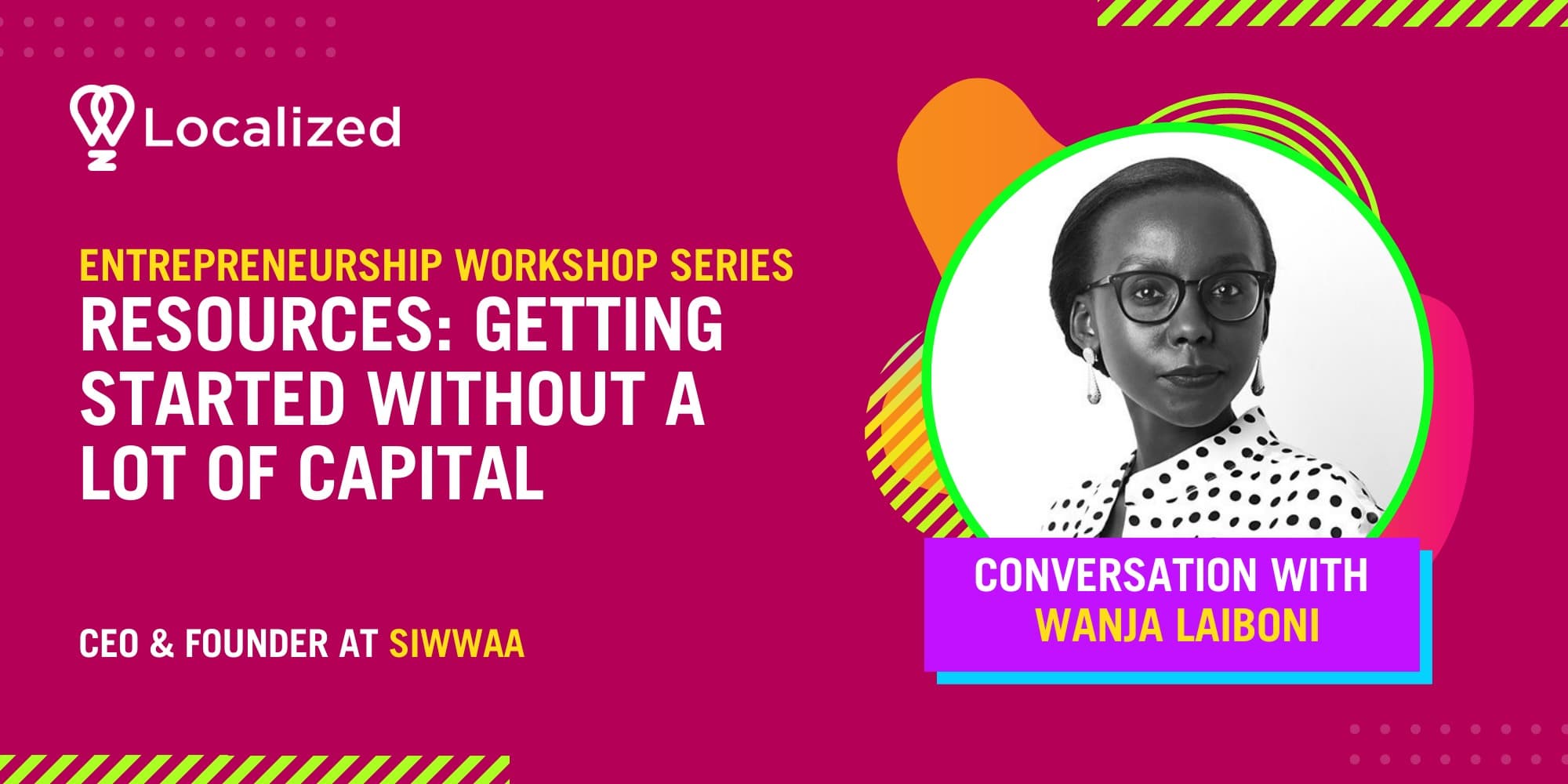 Entrepreneurship Workshop Series - Resources: Getting Started Without a Lot Of Capital
Hosted by:

Localized
⏰ 12:00 EST | 16:00 GMT | 19:00 Egypt Time
Dreaming of starting your own business but short on funds? Wondering how to launch without a lot of capital?
Join us for the third of a 3-Workshop series on Entrepreneurship, to learn innovative strategies and practical tips for launching your entrepreneurial journey, even with limited financial resources.
Perfect for budget-conscious entrepreneurs, and entrepreneurs based in emerging markets looking to optimize their resource allocation.
.
✅ Discover creative and cost-effective solutions to build and grow your business without significant upfront investments.
✅ Explore collaborations and alliances to access resources, share costs, and tap into complementary expertise.
✅ Learn about crowdfunding, grants, and angel investors, along with tips for pitching your business effectively.
🚨 There will be time for live Q&A at the end of the session.
.
About Wanja Laiboni:
After nearly a decade of a global career managing multi-million dollar grant portfolios and projects for US non-profits that saw Wanja work as far afield as Asia, the Americas, the Caribbean, and East and Southern Africa, Wanja is investing in the development of Africa's Creative and Cultural Industries.
She has founded two heritage-based enterprises. SIWWAA (www.siwwaa.com), a sustainable luxury accessories brand, merges one-of-a-kind contemporary design inspired by Africa's cultural and artistic capital with sustainable raw materials and production excellence. Beginning as a research project, Crafting Kenya (www.craftingkenya.com) is repositioning Kenya's craft and materials heritage for production and sourcing for global brands in fashion.
.
Click "Register" to secure your slot. When the webinar launches, that same button will say "Join with Zoom." Click to join the event.
Questions (0)
You need to login to be able to ask a question or vote
Login