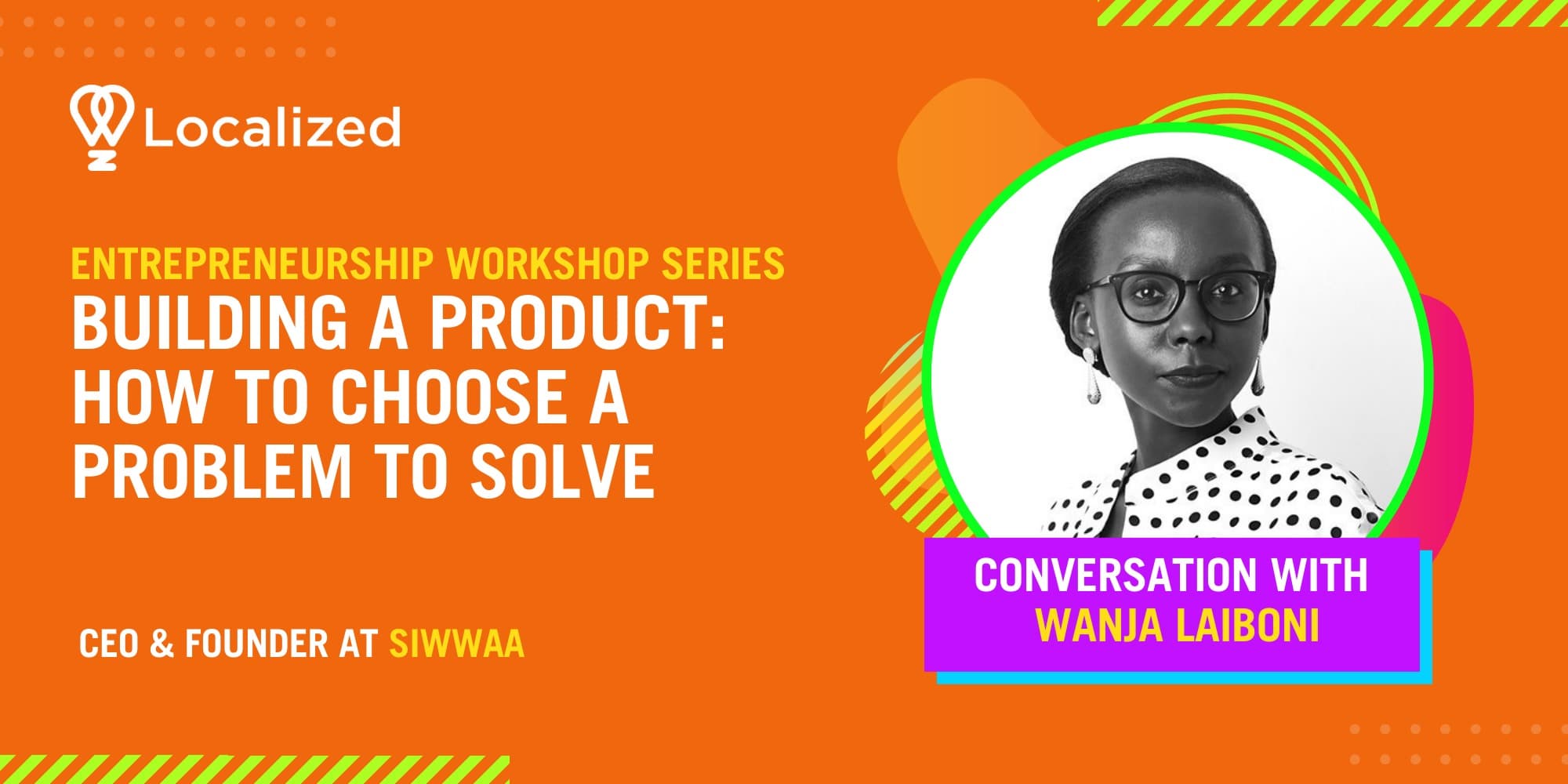 Entrepreneurship Workshop Series - Building a Product: How To Choose a Problem To Solve
Hosted by:

Localized
⏰ 12:00 EST | 16:00 GMT | 19:00 Egypt Time
Ready to embark on an entrepreneurial journey? But how do you choose the right problem to solve?
Join us for the second of a 3-Workshop series on Entrepreneurship, and gain essential skills and insights for identifying and solving real-world problems.
Perfect for aspiring entrepreneurs, startup enthusiasts, and anyone curious about successful product development.
.
✅ Understand the problem space: Learn market research techniques and identify customer pain points.
✅ Validate problem-solution fit: Test your ideas and ensure they align with user needs.
✅ Select the right problem: Prioritize and evaluate ideas based on impact, scalability, and market demand.
🚨 There will be time for live Q&A at the end of the session.
.
About Wanja Laiboni:
After nearly a decade of a global career managing multi-million dollar grant portfolios and projects for US non-profits that saw Wanja work as far afield as Asia, the Americas, the Caribbean, and East and Southern Africa, Wanja is investing in the development of Africa's Creative and Cultural Industries.
She has founded two heritage-based enterprises. SIWWAA (www.siwwaa.com), a sustainable luxury accessories brand, merges one-of-a-kind contemporary design inspired by Africa's cultural and artistic capital with sustainable raw materials and production excellence. Beginning as a research project, Crafting Kenya (www.craftingkenya.com) is repositioning Kenya's craft and materials heritage for production and sourcing for global brands in fashion.
.
Click "Register" to secure your slot. When the webinar launches, that same button will say "Join with Zoom." Click to join the event.
Questions (0)
You need to login to be able to ask a question or vote
Login