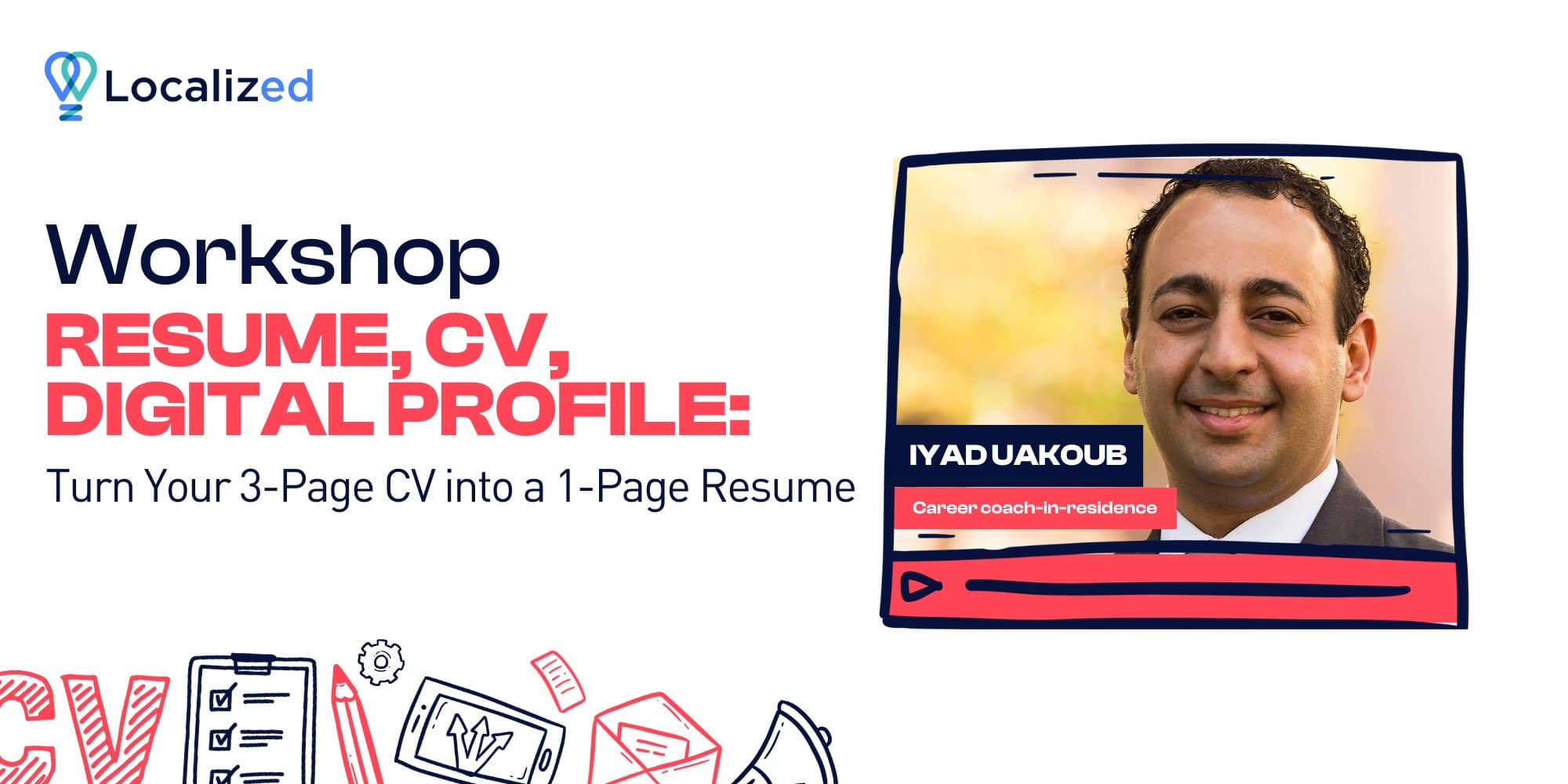 Workshop: Turn Your 3-Page CV into a 1-Page Resume
Hosted by:

Localized
⏰ 11:00AM EST | 15:00 GMT | 18:00 Egypt Time
.
About the workshop:
Ready for a career change that ignites your passion and opens new doors?
Join this workshop and discover how to revamp your CV to make a lasting impression and land your dream job in a different field.
.
What will be covered in the workshop?
✅ Learn the art of crafting a standout CV that showcases your transferable skills and attracts employers in your target industry.
✅ Navigate the challenges of transitioning careers
✅ Position yourself as a strong candidate, even without direct experience.
Join our interactive workshop and actively engage in discussions and receive personalized guidance to customize your career journey.
.
About Iyad Uakoub:
+12 years of global experience in building award-winning career centers, advising startups, empowering organizations with workforce learning & engagement strategies and leveraging data and technology to democratize career opportunities.
.
Click "Register for event" to secure your spot. When the webinar launches, that same button will change to say "Join with Zoom." Click the button to join the event. You must have zoom downloaded on your phone or computer to join.
Questions (0)
You need to login to be able to ask a question or vote
Login