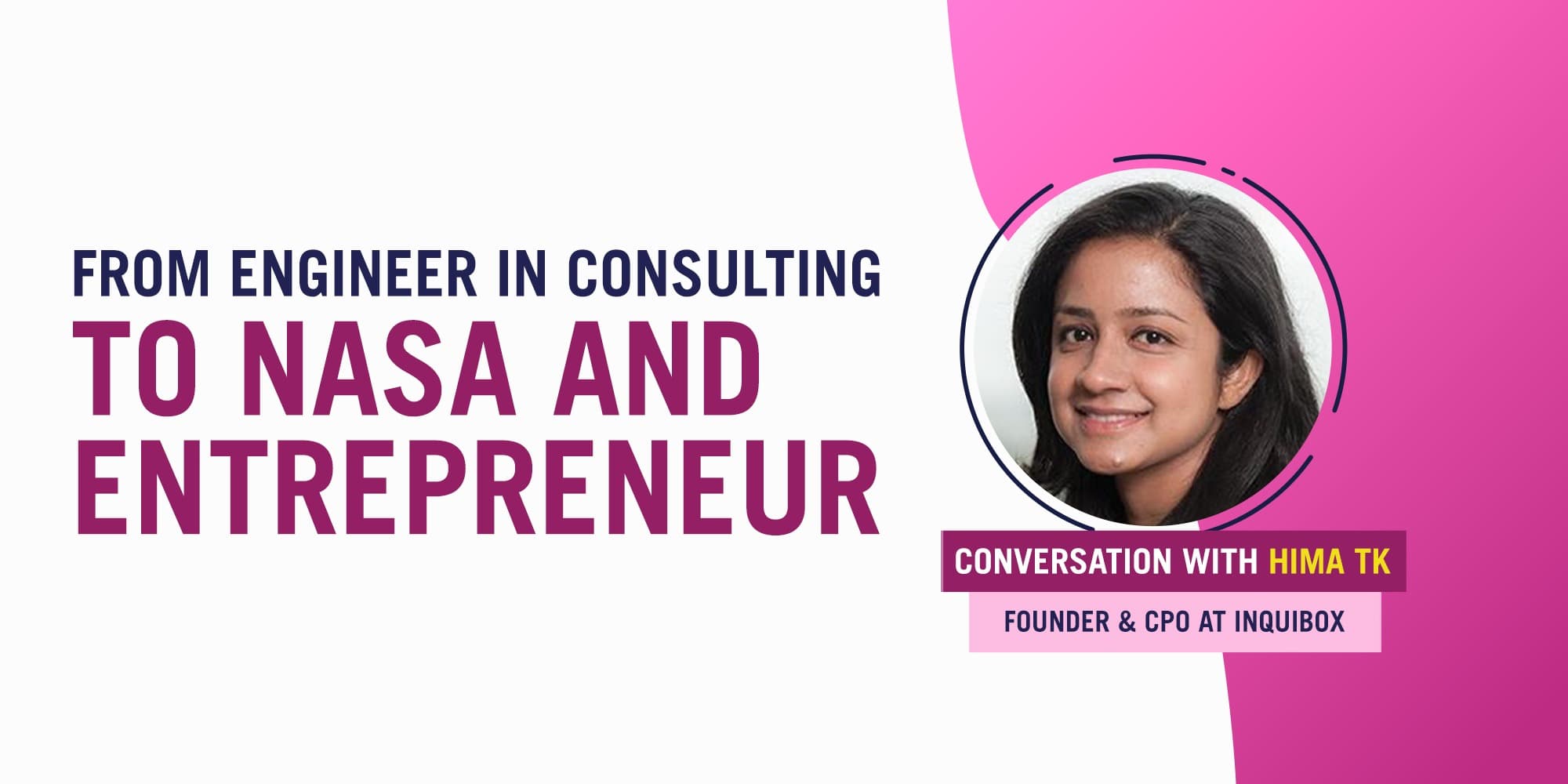 From Engineer in Consulting to NASA and Entrepreneurship!
Hosted by:

Localized
⏰ 11:30 GMT | 14:30 Egypt Time | 21:30 Melbourne Time
.
From Engineer in Consulting to NASA and Entrepreneurship!
Curious about how to make a career in consulting as an engineer or STEM expert? Perhaps interested in NASA programs for engineers? Or just thinking about starting your own company? This is the talk for ALL of you!
Join us in this session, where we will cover:
✅ Careers in Engineering and Consulting and how to transition between them
✅ Tips and lessons from working with the NASA!
✅ Career advice for aspiring entrepreneurs!
🚨 There will be time for live Q&A at the end of the session.
.
About Hima Tk:
Hima has enjoyed many strategy, product, and operations exec positions while living across three continents. She has co-founded 2 startups in edtech and AI space and is passionate about data, design, and emerging tech (AI).
She believes in being an effective collaborator in problem-solving and is experienced in building and leading global teams.
She is a member of Google WomenTechMarkers and is also a NASA Datanaut.
She enjoys mentoring young tech talent and writes about her learnings on all things product, strategy and AI in her blog.
.
Click "Register" to secure your slot. When the webinar launches, that same button will say "Join with Zoom." Click to join the event.
Questions (0)
You need to login to be able to ask a question or vote
Login