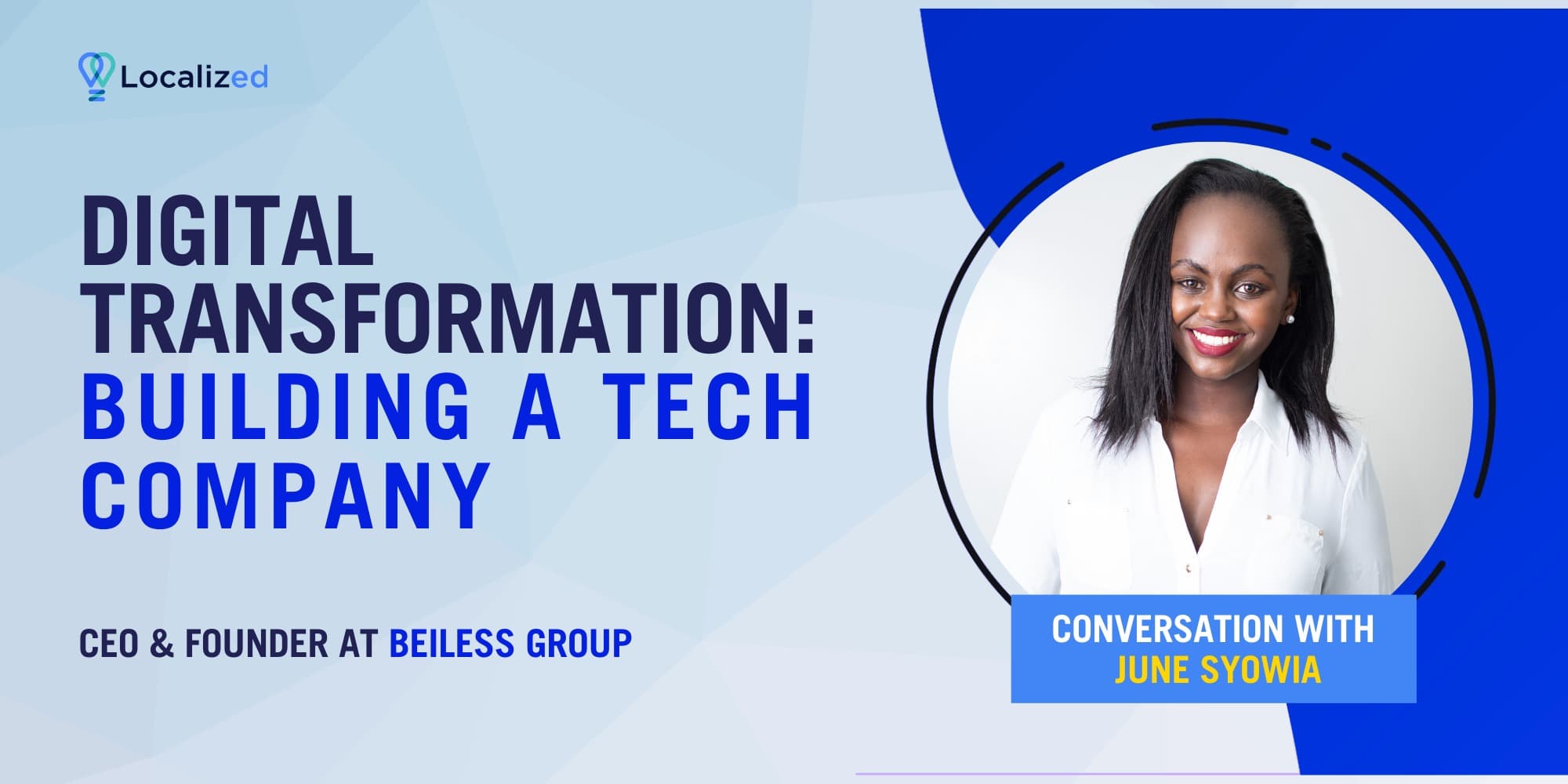 Digital Transformation: Building a Tech Company from Scratch
Hosted by:

Localized
⏰ 18:00 Nairobi & Egypt Time | 11:00 EST | 15:00 GMT
.
Building a Digital Solutions Company from Scratch:
Are you interested in learning about ways to use and even create digital solutions for your daily work, student life, or even the company you're at? Digital solutions are all about using technology to solve problems!
Whether you are a business, tech, computer, or data science major, or any other, learning to use digital solutions in your sector is a MUST!
✅ What are some types of digital solutions?
✅ What are some digital solutions tools I can use?
✅ Tips and lessons from creating a digital solutions company
🚨 There will be time for live Q&A at the end of the session.
.
About June Syowia:
June Syowia is an innovator, impact entrepreneur and technology enthusiast. She is currently the CEO of Beiless Group, a company that provides digital solutions for businesses in the African region. In the last 7 years, June and her team have delivered hundreds of impeccable services for entities ranging from SMEs to multinationals. She is an experienced leader with a decade of demonstrated history working in running businesses and organizations that solve problems in her community and beyond. She is an economics graduate and firmly believes that the future of Africa's growth is highly pegged on evolutionary ideas that disrupt people's minds
She's been selected as a Forbes 30 under 30 honoree and Forbes most promising entrepreneurs n Africa 2018. She has also received global recognition including CEO Global regional and country SME winner 2018 and the Global Student Entrepreneur Award in 2017. June has been named one of the brightest young minds in Africa by BYM. She has also previously co-founded a social enterprise that led to her being named as a Top 40 Under 40 woman by Business Daily Africa in 2015 and one of the most influential youths in Kenya
.
Click "Register" to secure your slot. When the webinar launches, that same button will say "Join with Zoom." Click to join the event.
Questions (2)
Nariman Abdulwahab Hadi
 asked:
In which area we can participate
Nariman Abdulwahab Hadi
 asked:
Can i join with a team bussness
Hi Nariman, thank you for your interest in this webinar! This has been postponed but we are looking forward to having you join the webinar!
You need to login to be able to ask a question or vote
Login