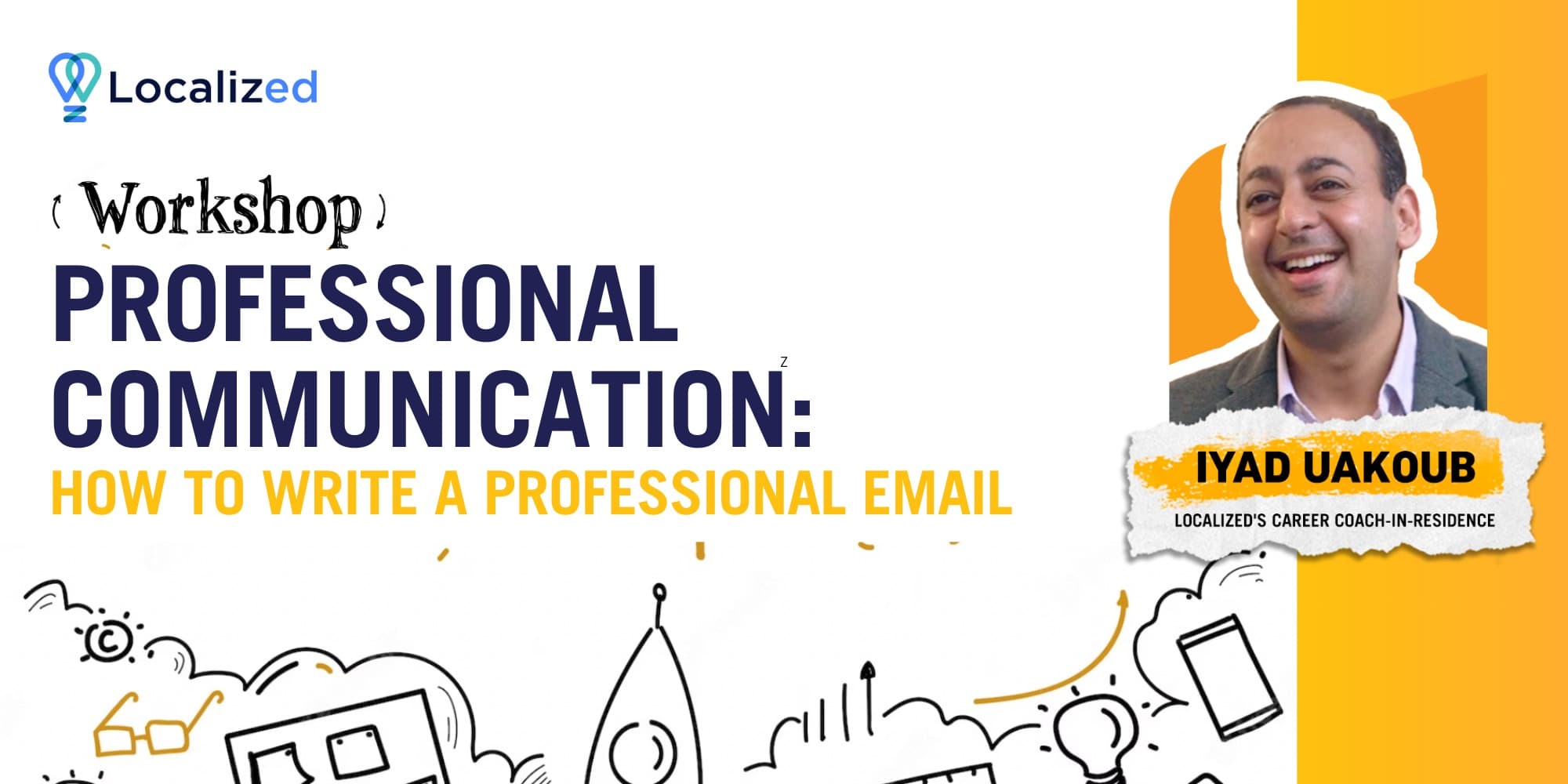 Workshop: How to Write Professional Emails and Messages
Hosted by:

Localized
⏰ 11:00 AM EST | 15:00 GMT | 17:00 Egypt Time
.
About the workshop:
You always want to contact that person in your dream company but not sure how? Does messaging HR people or staff at your dream organization even work? Can a good message lead to get an interview? In this workshop, we will discuss the best strategies for messaging:
.
✅ Who to contact? HR or people at the role you want?
✅ What to include in your message?
✅ When to contact and what to have handy?
.
Come ready with questions and examples of your own as we will build together a rocking profile!
PRO TIP: Think about 2 to 3 people you have been wanting or would like to message!
We believe in practice, and our workshops are the place to do so!
Don't miss out on the opportunity to shape your winning message with us!
.
About Iyad Uakoub:
+12 years of global experience in building award-winning career centers, advising startups, empowering organizations with workforce learning & engagement strategies and leveraging data and technology to democratize career opportunities.
.
Click "Register" to secure your slot. When the webinar launches, that same button will say "Join with Zoom." Click to join the event.
Questions (2)

Walid Dahy
 asked:
Hello I need the recording Thanks
Please Might there be a recording available for this event
You need to login to be able to ask a question or vote
Login