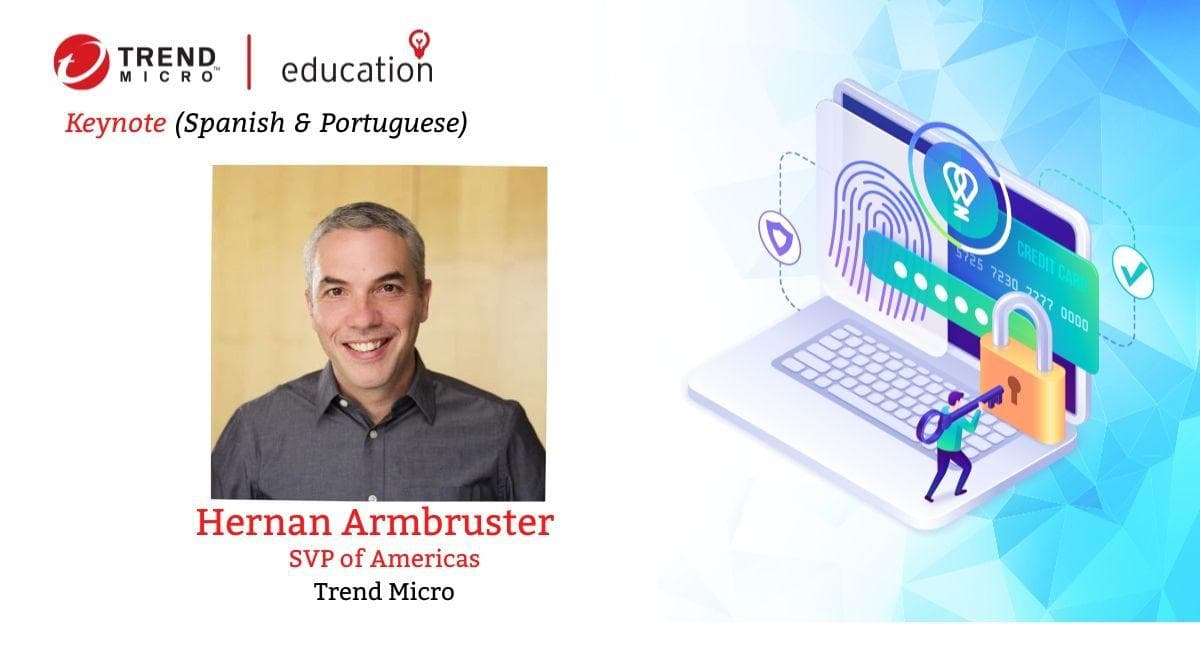 Oportunidades en Cybersecurity - Keynote by Hernan Armbruster, SVP of Americas, Trend Micro (Spanish & Portuguese)
Hosted by:

Trend Micro
**7:00pm Brazil (GMT-3) | 5:00 PM CDT/Mexico Spanish Keynotes Address by Hernan Armbruster
**7:30pm Brazil (GMT -3) | 5:30 PM CDT/Mexico Portuguese Keynotes Address by Hernan Armbruster
Hernan will share his decades of experience as cybersecurity professional and provide his career advice to our student audience.
BIO: Hernan Armbruster Senior Vice President, Americas, Trend Micro Hernán is responsible for Trend Micro business in the Americas region, encompassing the US, Latin America, Caribbean and Canada, and is part of the global team responsible for sales of strategic products.
Hernán has been with the company for over 20 years, beginning his career as the head of technical support services for Argentina then Latin America, before progressing to become country manager for Brazil and Mexico, and subsequently director of operations for Canada, Latin America and Caribbean.
Hernán has an MBA from IBMEC University in Brazil, has completed the Executive Program from the Smith School of Business at Queens University in Canada, and has a Bachelor of Computer Science degree from Universidad Centro de Altos Estudios en Ciencias Exactas, in Argentina.
In April, 2017, Hernán was named one of the Top 50 Influential Hispanic Leaders in Latin America/Ibero America by the Hispanic IT Executive Council (HITEC). He and his colleagues also work closely with law enforcement officials investigating cybercrime by providing intelligence and training that improve these law officers' ability to solve cases. And, he's helped lead a number of Trend Micro new training initiatives designed to help address the cybersecurity skills shortage by developing young talent in Africa, Middle East, Latin America, Canada and the US.
In November, 2018, Hernán was one of the winners of the SANS 2018 Difference Makers Awards. The Difference Makers Awards were created to honor the unsung heroes in cyber security whose innovation, skill, and hard work have resulted in real successes in information security.
Armbruster led Trend Micro's efforts to work with the Organization of American States (OAS) to create the OAS Cyberwomen Challenge event series with focus on developing cyber security skills in women who are new to the field or want to expand their skillset.
Questions (0)
You need to login to be able to ask a question or vote
Login