Job hunting can be and is exhausting. Whether you are starting to look for a job or have some experience under your belt, it can be frustrating and time consuming.
You will likely face endless hours scrolling through job platforms, building multiple resumes, facing a handful of intimidating interviews, and having to endure rejection.
Everyone, even top leaders have been through this process, likely more than once. After graduation, the job search can feel even more difficult, especially when you have no clue what career advice to follow and what you want to do.
So the real question is, how do you find your dream career?
If you push yourself, ask the right questions, and listen to what others have said about their experience, things actually get a bit easier. To keep your spirits high and help you succeed on this journey, follow the top tips from professionals already working in your desired field. These professionals can guide you to a more efficient job search process. Let's dive right in!
1. Decide on What You Want
You might wonder: How do I start? Well, the answer is pretty straightforward: Have a clear career goal in mind. You can start this process by deciding on two variables:
Identify which industry you'd love to work in. This is especially important for students and recent grads, as well as career changers. To do so, consider your interests.
List out your strengths and talents. What are you already really good at? What are your current skills or areas of expertise?
Defining these two variables will help you narrow down your search to positions you are passionate about and skilled in or interested enough to learn. This will significantly help narrow your search.
Take the advice of Localized expert Maariyah Choudery, the former Chief of Staff to Global Head of Business Development at Uber, when asked about her career choice advice, said:
"My general advice would be that the most successful find is at the intersection of what am I good at and what does the market need right now."
The ideal situation is to find a middle ground between happiness and a fruitful future.
2. Create a Structured List and Plan (Getting organized)
Sabrina Roshan, the Senior Director at Schmidt Futures, tells us that she likes to start with a spreadsheet. Her job search process consists of building a list that answers these questions:
What kind of company do I want to work for?
Do I want to work for a startup or big organization?
What industry do I want to work in?
What kind of role do I want to work in?
Using this list she develops another list. This time of companies that meet the above criteria. In order to keep track of the companies and roles you're interested in, you can use our create a job hunting spreadsheet and include:
The name of company or organization
The size of the company ie: how many employees (you can find this information with a quick Google search)
The company or organization sector (tech, medical, non-profit etc)
What roles are currently available
What skills are required
During the Youth Engagement Conversation, Sabrina also recommended leaning on your network as a third part of her job search strategy.
Note the companies you're interested in and research whether they are currently recruiting. Next, figure out if you know anyone at any of those companies. Start to set up conversations with the people you know and ask if they can help you learn more about the role or refer you to an open position.
Organization is going to play a big role in your success. It's important to create a schedule to help you stay efficient. Set goals and make job-hunting your job.
3. Network: Don't be afraid to connect with people you don't know
Using the form you started, to help you take note of companies and open opportunities, create a list of professionals, colleagues or connections you know who work at each company you're interested in applying to.
Next, search for employees from the company that you have something in common with, maybe they went to the same university or have similar hobbies or volunteer experience.
Don't just choose the company you want to work for, choose the people you're going to be working with.
MohammadAl Khani, Localized expert and Senior Software Engineer at Upstart recommends using this time to assess if these are people you think you'll enjoy working with and speaking to for up to 8 hours a day.
"You always want to network with people in your field, if you're an HR person, you're going to connect with HR people and if you're an engineer you should network with engineers." Basel Al-Naffouri, Senior Staff Software Engineer at Google
During the Becoming a Software Engineer session on Localized, Basel Al-Naffouri broke down some great advice around networking, his top 3 tips include:
Network with people in your field: Find people who are doing the jobs you want to do and reach out to them
Build a connection because you're interested in the person: Find a common interest, or meet them during an online or in person event they're attending.
Ask about the person's experience: say something like "I'm looking to work at [name of company], I would love to hear about what you do and what you enjoy about your job."
Watch more below:
Building a network can be one of the best ways to hear about opportunities and discover what roles are right for you. For an easy start, sign up to Localized for free and join a session with an expert from your desired industry.
Localized experts help students and recent graduates discover more about career opportunities and how to get started in the field.
4. Make Sure Your CV and Resume are Formatted Correctly
Maariyah Choudery, Cheif of Staff at Checkout, talks about the importance of formatting your resume or CV. There are certain specifications that can disqualify you before you even start!
Here are the top three resume and CV tips can help you avoid being eliminated before the interview.
Always send your resume in a PDF format. not everyone has Microsoft Office so as a hiring manager we might not be able to open that format
Keep your resume to one page. The average recruiter spends about 6 to 7 seconds looking at your resume. If you have important information on page two, it's likely no one will see it.
Structure your resume properly
This includes:
Putting your most recent positions at the top of your resume
Structuring your bullet points with the most important and relevant information at the top of each section
Creating different versions of your resume for each job role. If you're applying for a cloud computing job, a cybersecurity job and a data science job you need to have 3 different resumes.
5. Tailor Your Resume to Each Job: Use Keywords (Generic Resumes are Less Likely to be Read)
Resume writing might feel like an art, or sometimes a second job, but it's important to get your resume right in order to get noticed by employers when applying for jobs.
Start by developing your career story, make it highlights your skills and goals. Think about your unique value and the skills or experience you already have.
Next, make a general CV, this will serve as your resume template with all of your experiences including ones that are not relevant to the role you're applying to.
Once you have that done, see how you can pull information from it to customize a shorter resume for a specific job position or company you are after.
Consider the following tips:
Study the job description. Find and extract the main keywords.
Research the company. Search their website "about" page, Glassdoor reviews, employment platforms like Localized, blog posts, news, etc.
Understand their company culture. Try and find what type of talent the company hires or is looking to hire.
Include your relevant skills, and experience. Your resume should showcase your measurable achievements that are relevant to the job position, this should be done using numbers.
Make it simple for both a computer and human eyeballs to find what they're looking for. Most companies run applications through an Application Tracking Software (ATS), which serves as a first filter to screen resumes looking for keywords.
If you find you are not getting many interviews you might want to consider reviewing the keywords on your resume to help you get approved by the ATS.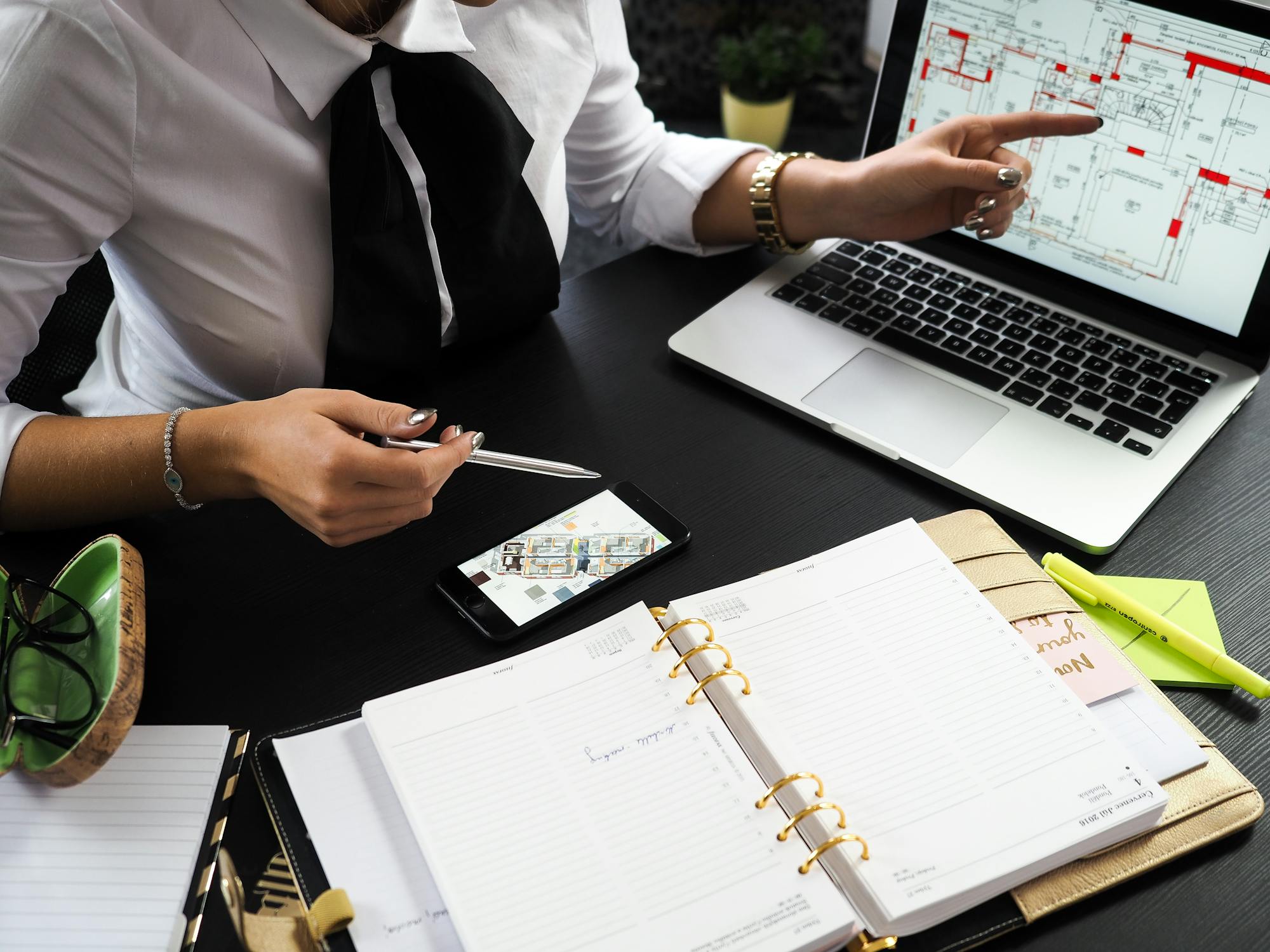 6. Brand Yourself: Curate Your Professional Brand
In the digital age, learning to sell yourself effectively is part of getting hired. Although personal brand is not not the only thing that matters, it's important to help employers get to know more about who you are and what you can offer the company.
In order to create a professional brand, you must understand what a brand is and what it's made up of. Jeff Bezos, the founder of Amazon says, "A brand is what people say about you when you are not in the room."
During the personal branding workshop during the Localized Virtual Career Fair, EY Recruitment Consultants, Ayah Arafeh and Dima El Halabi, dived into the three characteristics of a personal brand, presence, vitality and agility.
It's important to remember that your personal brand will evolve with time. So, in order to define your current personal brand you want to answer the following question:
"What do I want to be known for?"
Your personal brand should be four things: consistent, clear, authentic and distinctive. To learn more about developing your personal brand you can watch the Localized personal branding session with EY.
7. Make a Great First Impression: Prepare for the Interview
When looking for a job, your CV or resume should be polished and you should ensure you're prepared for the interview. Focus on being polished, articulate, and professional.
Experts recommend doing a mock (practice) interview. You might want to join in an interview practice workshop on Localized, or ask a professional in your network to help you do a mock interview.
During the interview you want to be seen as open and charismatic. Show your potential employer that you are someone who will go the extra mile. Remember, it's not only your technical skills that are being evaluated, your interpersonal skills are too!
Sabrina Roshan notes that when recruiters are looking for fresh talent they're looking for key criteria including:
Your ability and openness to learning new skills
Your willingness to to be flexible and roll up your sleeves
Your general openness and positive attitude
A great first impression is crucial to help you land the job. Learn about etiquette for online interviews, visual considerations like background and attire, and how to be more coherent and articulate when expressing your ideas.
8. Write Thank You Notes
Did you know that only 2 out of 10 applicants send a thank you note or email after an interview?
After an interview, take a couple of minutes to thank the recruiter and everyone involved in the hiring process. This will not only make you stand out but will also make you feel better and more confident.
The trick is a combination of length, timing, and thoughtfulness.
This is also a great way to set expectations for the next steps in the interview process. Ask the recruiter when you can expect to hear back. Once that time has passed remember to send a follow-up.
9. Don't Get Discouraged: Be Consistent in You Job Search
Job hunting will take longer than you might expect, be prepared. Some application processes may take months, especially when applying to big companies.
Remember, be kind to yourself. Looking for a job is tiring and stressful enough. Take some breaks in between your job search. You can meditate, exercise, or play games during your scheduled breaks.
It's also helpful to try to avoid repeating the same mistakes. This means you should be asking for feedback after the interview or in response to a rejection email so that you can make changes moving forward.
Finally, remember to reconnect with your goals. Remind yourself what this job hunt means to you and how it will have a positive impact on your life or help you achieve bigger goals in the future.
Conclusion
Looking for a job is a challenging and time-consuming process, it's basically a full-time job, but it can be done more effectively by keeping yourself structured, organized and following best practices from seasoned professionals.
Don't forget that submitting applications isn't the only way to land a job. Networking can be a powerful tool in your job search. And of course, make sure you are in control of your personal and professional brand.
If you are struggling with job search, head over to Localized to find some workshops that can help you moving forward. Localized is a platform designed for university students and recent grads where you can find valuable information, network with professionals, and get hired all in one place.
Good luck, you're on your way to your dream job!