As the demand for data scientists rises, companies are expanding their search for talent beyond the conventional USA and EU talent pools. Finding skilled data scientists who can contribute to growing area of tech involves recruitment strategies that go beyond local talent acquisition and into emerging regions that offer untapped promise.
In this article, we'll look at the top 9 countries and universities in these underestimated markets that offer qualified, certified data scientists, and explain why they should be taken into account when looking for new employees.
There is no doubt that the data science field suffers from a huge supply-demand gap, in fact you'd be hard pressed to find veteran data scientists with more than 20+ years experience. In order to fill the talent gap, companies need to take a more integrated hiring approach, filling their data science teams with a mix of experienced hires who can mentor and entry-level candidates who can fill enterprise business needs.
In Europe and the United States, statistics show that the demand for data scientists has skyrocketed. The high paid salaries in the USA alongside the growing number of tech companies moving their headquarters to Ireland, including Google, Amazon, Apple, Microsoft, and Facebook, shows that competition for talent is growing and companies cannot simply fill the gaps with local hires.
Moreso, The U.S. Department of Labor Statistics predicts that the market will expand by 23% by 2030.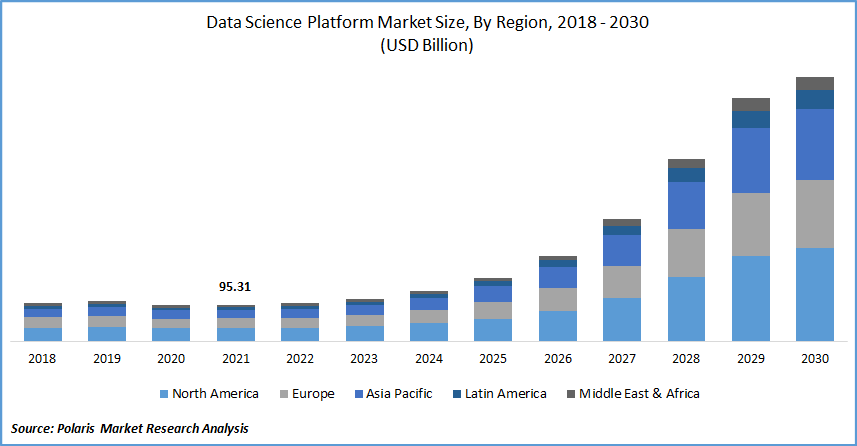 Rather than fighting over a handful of candidates, raising salaries that are already high, or searching for visa options to bring talent abroad, companies like Google, Amazon, Meta and beyond are starting to see the benefits of hiring remote workers from untapped markets in similar time zones.
Best programs to source data science talent in countries you would least expect
Top data science programs in the Middle East
EGYPT
Over the last 5 years, Cairo has seen a 60% increase in VC fund rounds, and 156% rise between 2020 and 2021. Aside from a dynamic startup incubator, the Egyptian government and universities are also boosting local talent appeal by offering fully paid upskilling programs like the scholarships of Egypt's Future Work Digital program offered by the Ministry of Communications and Information Technology.
These Egyptian universities stand out by offering a top notch education, and producing Data Scientists that are picked up by companies like Oracle, Trend Micro Cybersecurity, Amazon, Microsoft, Dell Technologies and beyond.
Cairo University
Cairo university is the second oldest university in Egypt, located in Cairo. It has been ranked #1 in Egypt out of 50 universities and #5 in Africa out of 1,104 universities. The university has grown significantly since its establishment and is now one of the largest and most prestigious universities in Africa and the Middle East.
The university has partnered with a number of organizations to create stronger collaboration and the exchange of ideas in order to further its commitment to fostering social and cultural development in Egypt and the surrounding area.
Mansoura University
Mansoura university is a public university located in Mansoura, Egypt. Mansoura University is ranked #2 in the best global universities in Egypt. Through conducting research, coming up with new ideas, and working with other universities and organizations around the world, Mansoura University is dedicated to giving its students a top-notch education.
In order to stimulate better collaboration and the interchange of information and ideas, the university has formed relationships with a number of institutions committed to fostering social and cultural development in Egypt and the surrounding area.
THE UNITED ARAB EMIRATES
In the Middle East, the United Arab Emirates (UAE) has become a center for innovation and technology. Though the total population in the UAE is 9 million, roughly 89% of inhabitants are expats from Southeast Asia, Pakistan, Bangladeshi, Egypt and beyond.
When it comes to data science, the UAE has a number of excellent programs at top universities including the American University of Sharjah and University of Dubai which respectively rank the top 1 and 2 spots regionally, as well as Heriot-Watt University Dubai which offers both an undergraduate and postgraduate program for data science. On coursera the UAE ranks 67% in data science and 89% proficiency level in security engineering.
American University of Sharjah
Aside from being a top 10 university, the American University of Sharjah has an 88% employability rate and over 90+ nationalities present on campus. In 2019 the university launched a minor in data science and in 2020 the School of Business Administration launched courses for cryptocurrencies, programming and data analytics.
In preparation for the digital age the university has shown a commitment to the 'era of big data' and the importance of data science to the technology sector.
University of Dubai
Established in 1997, the University of Dubai is made up of four colleges with students from more than 37 countries. In the College of Engineering and Information Technology, students are offered a deep dive into the world of data science with courses like Big Data Management, Research Methods in Data Science, Advanced Database Queries and more.
Heriot-Watt University Dubai
Though a fairly young institution, Heriot-Watt University, founded in 2005 has achieved impressive rankings, even being awarded Best University in 2019 by Forbes Middle East during the Higher Education Awards.
The center of learning is composed of 5 colleges with an array of programs ranging from Computer Science to Infrastructure. While the undergraduate program takes four years to complete, the master programs can be pursued either full-time or part-time in 1-2 years and is accredited by the British Computer Society.
The UAE is a desirable market for obtaining data science personnel due to its advantageous location and strong emphasis on technology and innovation. However, talent acquisition in the UAE is a challenge just like any other foreign country. Learn about UAE hiring laws to get better insight.
The Kingdom of Saudi Arabia
Saudi Arabia, known to be a big advocate of the metaverse, is doubling down on talent and technology. Programs like the Human capability Development program allow Saudi citizens the ability to learn values, develop fundamental and future talents, as well as increase knowledge for guaranteed success as part of a movement towards Vision 2030.
To compete worldwide, new programs are being introduced to prepare young people for the local and global job market. Building a strong educational foundation for all residents has also led to increased learning online. In Saudi Arabia, Coursera reports Data Science Courses have increased by 88% in conjunction with exceptional business skills, ranking at 91% proficiency.
King Abdulaziz University
King Abdulaziz university is one of the top 100 universities. It has been ranked #1 university in Saudi Arabia. Moreover, King AbdulAziz University (KAU) has received official recognition from the Saudi Arabian Ministry of Education and holds a top 50 ranking in Computer Science, Mechanical Engineering, Electrical Engineering and Physical Chemistry. Pre-bachelor degrees and other degrees leading to legally recognized higher education are available through King AbdulAziz University (KAU) courses and programmes.
King Saud University
King Saud, a public university established in 1957, is considered one of the top universities in the country and ranked #3 in the Arab region. Several of the academic members and researchers of KSU have received national and worldwide acclaim for their work. The institution has a strong reputation for research quality and innovation. The university is renowned for its initiatives to advance social and cultural advancement in Saudi Arabia and the surrounding area. To this end, it has partnered with a number of institutions to encourage better collaboration and the interchange of ideas.
Countries with the top data science programs in Africa
NIGERIA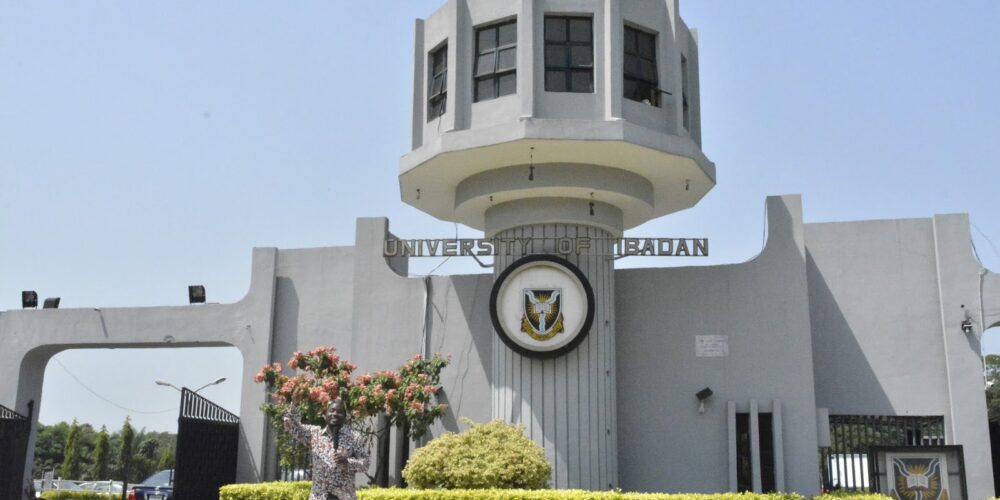 University of Ibadan
The University of Ibadan (UI) is a federal government-owned research university located in Ibadan, Nigeria. It is the oldest degree awarding institution in Nigeria, having been established in 1948. In terms of rankings, the University of Ibadan is consistently ranked as one of the top universities in Nigeria and Africa, ranked at #4 in the best global universities in Africa. It has also been ranked among the top 500 universities in the world by the Times Higher Education World University Rankings.
University of Lagos
The University of Lagos (UNILAG) is a federal government-owned research university located in Lagos, Nigeria. It was established in 1962 and has since become one of the most prestigious universities in Nigeria. University of Lagos is ranked #14 in the best global universities in Africa. UNILAG is dedicated to giving its students a top-notch education, and through research, innovation, and partnership with other universities and institutions across the world, it continually aims to raise the caliber of its programs.
SOUTH AFRICA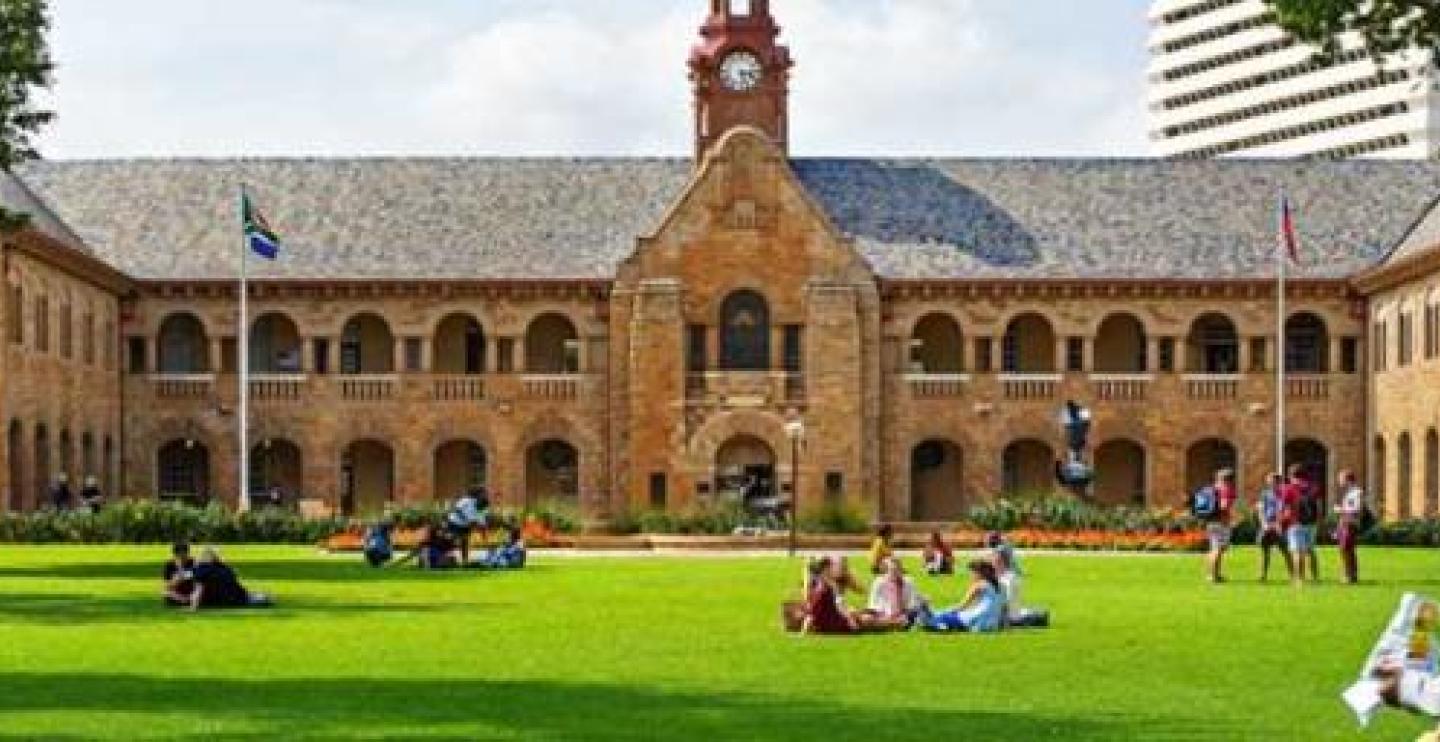 University of Pretoria
The University of Pretoria (UP) is a public research university located in Pretoria, South Africa and is one of the largest universities in South Africa. It has been ranked #4 out of 26 in South Africa.
Countries with top data science programs in Latin America
MEXICO
Tecnologico de Monterrey
The Monterrey Institute of Technology and Higher Education (ITESM), also known as Tecnologico de Monterrey, is a private, non-profit institution of higher learning in Monterrey, Mexico. It was established in 1943 and is regarded as one of the top colleges in Latin America, with an emphasis on social responsibility, entrepreneurship, and innovation. It was rated as the second-best university in the world in Mexico.
BRAZIL
Universidade de Sao Paulo
The University of Sao Paulo (USP) is a public university located in Sao Paulo, Brazil. It was founded in 1934 and is considered one of the best universities in Latin America and one of the top universities in the world. It has been ranked #1 university in Latin America, The University of Sao Paulo is a renowned institution with a strong focus on research, societal responsibility, and academic excellence. Brazilian and international companies are vying for its graduates.
If you're searching for data science talent in new markets, Localized helps employers tap into new networks through our vast partnerships with prestigious universities. Build a pipeline of qualified candidates in regions like the GCC, the Middle East, Latin America and greater Africa.
Signup for a demo to learn about Localized talent networks and hiring top entry-level data scientist candidates from local institutions.