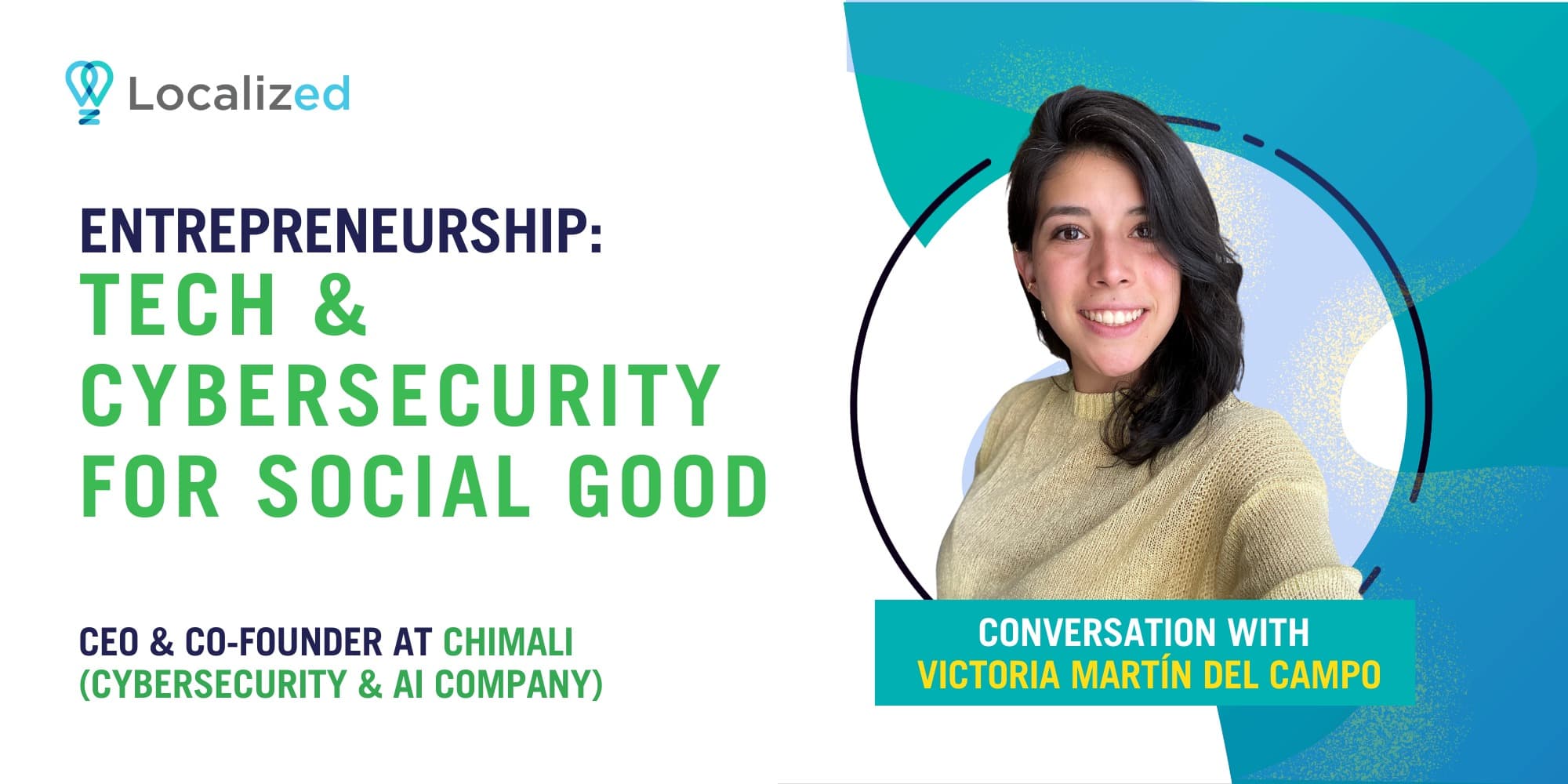 Entrepreneur Journey: Technology and Cybersecurity for Social Good
باستضافة:

Localized
⏰ 12:00 Mexico City Time | 14:00 EST | 21:00 Egypt Time
.
How Can Cybersecurity Be a Source For Social Good?
Are you interested in breaking into AI, cybersecurity, or tech sectors but don't think you have the right background? Come join us to hear about the journey of a tech and social entrepreneur with a philosophy background, who is changing how we use AI and technology to solve social issues!
✅ What is the relationship between AI and data science?
✅ What is the relationship between cybersecurity and AI?
✅ How can AI and technology be a source of social good/impact?
✅ How does a career in cybersecurity looks like?
🚨 There will be time for live Q&A at the end of the session.
.
About Victoria Martín del Campo:
Victoria Martín del Campo is a Mexican technology entrepreneur and AI ethics researcher. She has a degree in Philosophy and is currently pursuing a master's degree in Data Science at the Universidad Panamericana. Victoria's professional experience includes co-founding Chimali, a Spanish-language cybersecurity software that uses NLP and Image Recognition to protect the privacy and well-being of children in Latin America. She worked in the Federal Judiciary, where he co-wrote policy, designed ethics impact assessments, and led interdisciplinary Brain Hives. Victoria specializes in public policy focused on technology for social good and the philosophy of technology, with research interests ranging from the epistemology of machine learning to fair AI and data processing of children and indigenous peoples. She has published various articles, reports, and policies related to AI ethics, and has given talks on related topics.
.
Click "Register" to secure your slot. When the webinar launches, that same button will say "Join with Zoom." Click to join the event.
الاسئلة (1)
Michelle Zapata
 سأل:
Hi everyone! Due to health-related issues, this session has been postponed. We will inform you when the new date has been confirmed. We appreciate your understanding and hope to see you on the new date to be confirmed! Join us at other events tomorrow!
تحتاج إلى تسجيل الدخول حتى تتمكن من طرح سؤال أو التصويت
تسجيل دخول