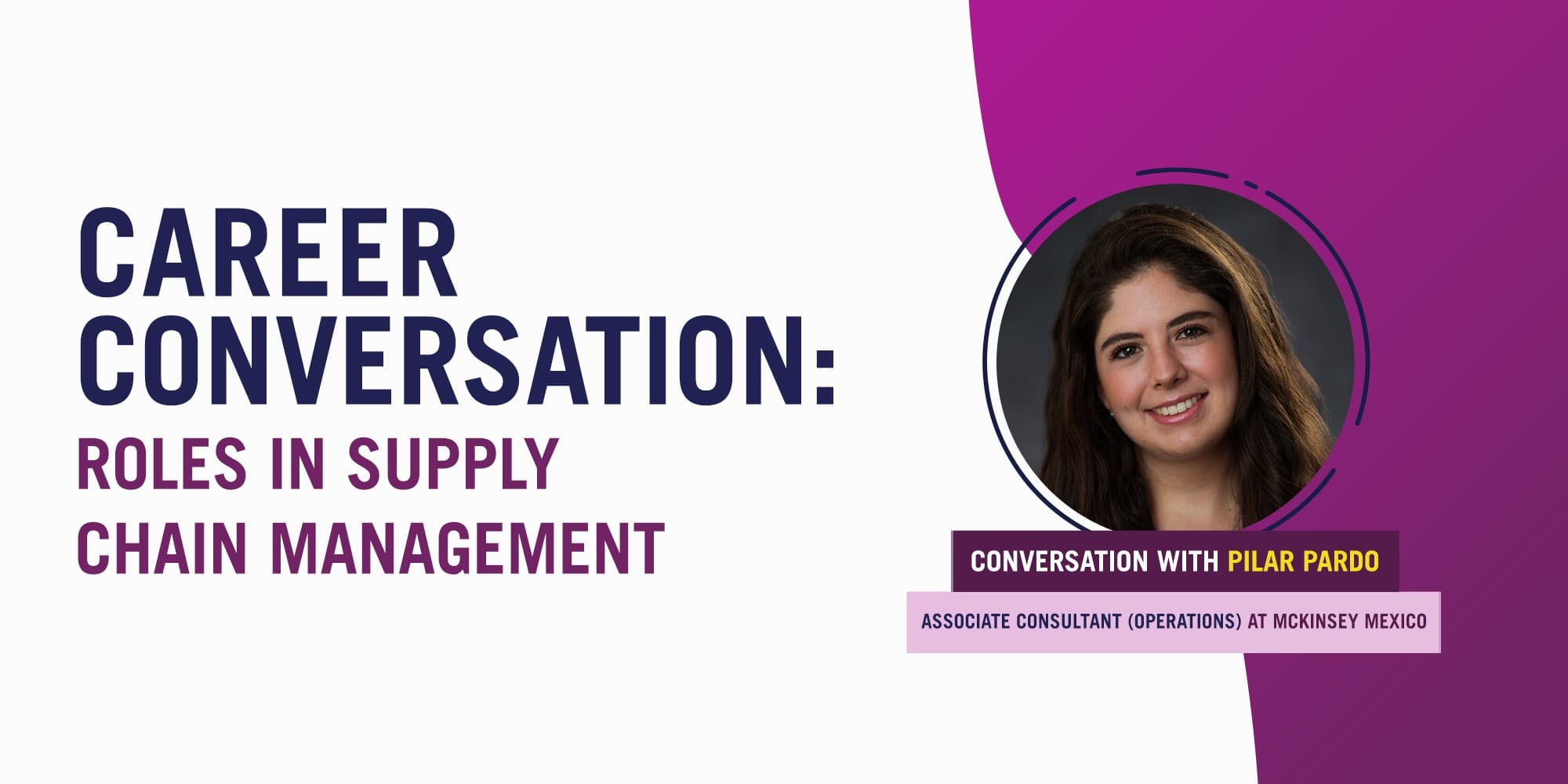 Career Conversation: Roles in Supply Chain Management
باستضافة:

Localized
⏰ 09:00 Mexico City Time | 11:00 EST | 17:00 Egypt Time
.
Career Conversation: Roles in Supply Chain Management
Supply Chain Management careers are one of the most diverse pathways one could imagine! Managing the entire life cycle of a product or service involves many stages and roles such as purchasing, operations, logistics, sourcing, and quality control among many others! Curious about these diverse options? Come join us for this Career Conversation where we will topics such as:
✅ What is Supply Chain Management (SCM)?
✅ Types of careers in SCM?
✅ How does a career in SCM looks like in the real world?
✅ Advice for your professional life!
🚨 There will be time for live Q&A at the end of the session.
.
About Pilar Pardo:
Pilar Pardo, originally from Mexico City, is an Industrial Engineer with a minor in Systems Engineering. She graduated from Tecnologico de Monterrey and won the MIT Supply Chain Excellence Award. After working for the Supply Chain Corporate Office at Coca-Cola FEMSA as a Supply Chain Planning Strategic Alignment Executive while Lecturing Industrial Engineering courses at Tecnologico de Monterrey for 3 years, she pursued her Master´s Degree in Supply Chain Management at MIT, where she graduated as a high distinction student and president of the 2022 Class. Pilar is now working as an Associate Consultant at McKinsey Mexico focusing on Operations projects. In her spare time, she enjoys working out, playing soccer, baking, and going out with family and friends.
.
Click "Register" to secure your slot. When the webinar launches, that same button will say "Join with Zoom." Click to join the event.
الاسئلة (0)
تحتاج إلى تسجيل الدخول حتى تتمكن من طرح سؤال أو التصويت
تسجيل دخول