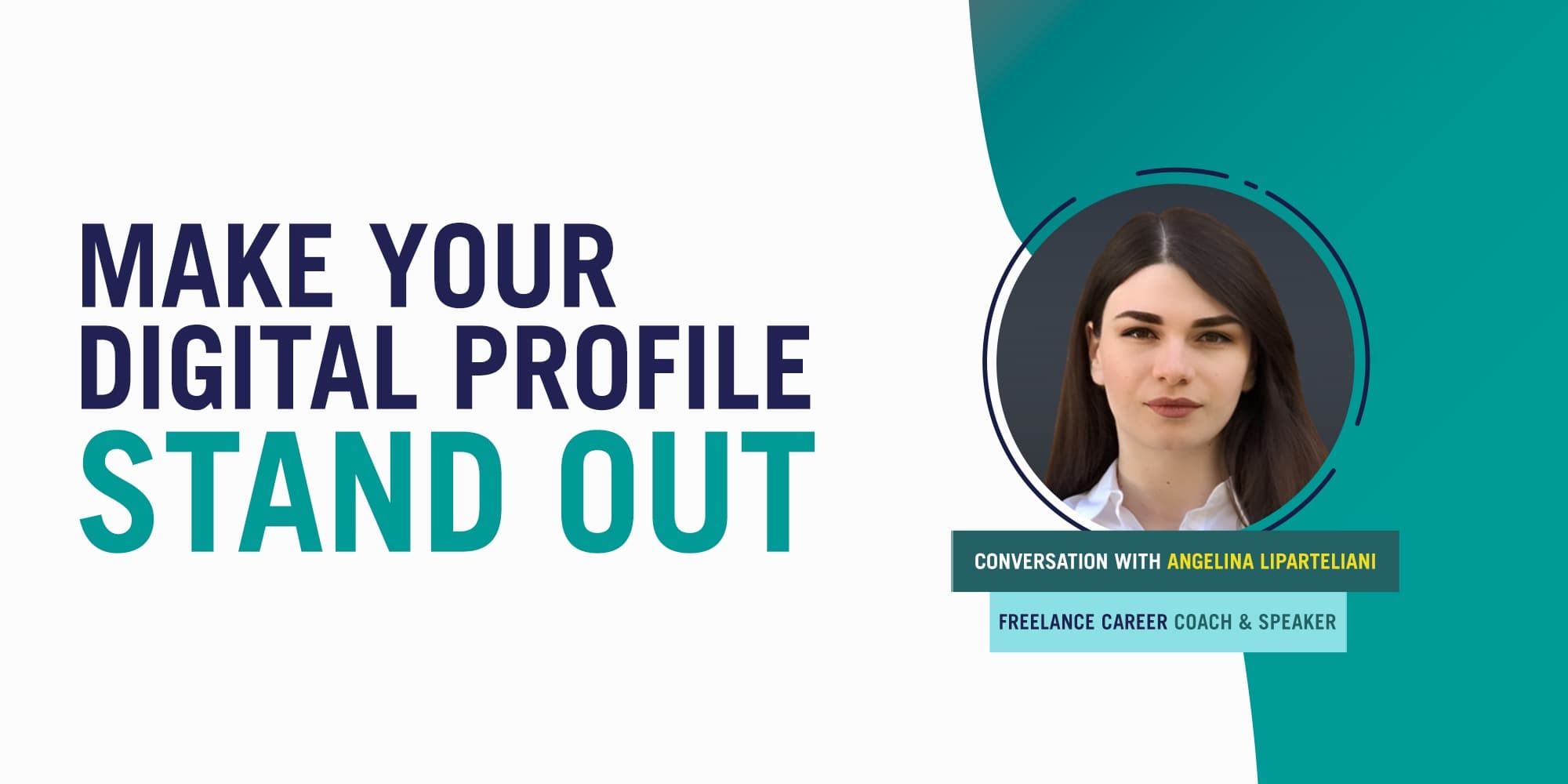 Digital Profile 101: How It Can Help Find A Job!
باستضافة:

Localized
⏰ 11:00 AM EST | 16:00 GMT | 17:00 Egypt Time
.
Digital Profile 101: How It Can Help Find A Job!
.
Today's digital world can be a great resource for jobseekers bringing opportunities one click away, but at the same challenging to digest so much information! How do you know if your digital profile is getting the right views, how do you even attract views? What is the right strategy for applying for jobs on digital platforms?
During this session we will answer questions like:
✅ How can a Digital Profile / CV help you find a job?
✅ Key Digital Profile components and how to best fill them
✅ Resources for jobseekers on digital platforms
✅ Job search hacks! (not many ppl know about them)
✅ How to get referred for vacancies online?
.
About Angelina Liparteliani:
Angelina is a professional career consultant with 4 years of experience in career coaching, mentoring, and delivering career webinars. She has consulted over 100 students and professionals on CV and Cover Letter writing, Preparing LinkedIn, Approaching job searches, and preparing for interviews, and has helped people get jobs in top companies, including Deloitte, TikTok, Bloomberg, Accenture, and many others.
.
Click "Register" to secure your slot. When the webinar launches, that same button will say "Join with Zoom." Click to join the event.
الاسئلة (4)
تحتاج إلى تسجيل الدخول حتى تتمكن من طرح سؤال أو التصويت
تسجيل دخول