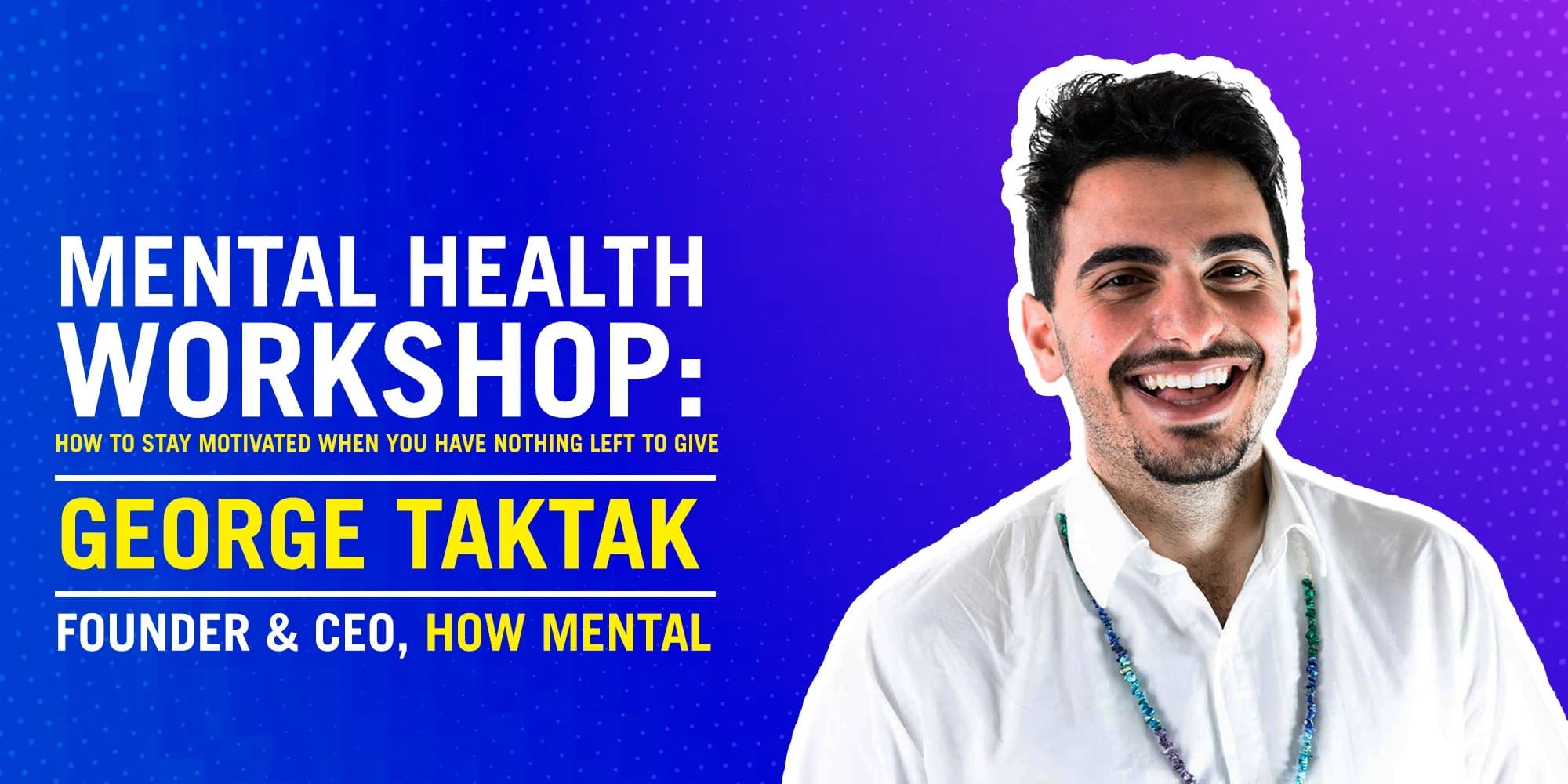 Mental Health Workshop: How to Stay Motivated
باستضافة:

Localized
⏰ 11:00 AM EST | 16:00 GMT | 17:00 Egypt Time
How do you create goals, solve problems and change old habits? How do you continue to be resilient in the face of job rejection and feeling like you lack the motivation to keep going? This workshop will help you work through challenges around:
✅ Positive self talk
✅ Goal setting and reviewing
✅ How to stay mindful and motivated
✅ What to do if you lose motivation
.
About George Taktak:
George is the founder of How Mental, the world's largest community of people (inc. Bella Hadid, Emma Bunton & Alanis Morissette) and organizations dedicated to making mental healthcare accessible, reaching 14 Million people across social media [IG: @howmental].
George uses his experience of depression and anxiety to normalize the conversation around mental health, infusing creativity, humor and levity throughout his work. Over the past decade, he has consulted organizations on how to engage people with mental wellbeing. George is particularly interested in technology's ability to scale care and is an inventor, having secured a patent for his work in 2019.
Before shifting into healthcare, George received an Economics degree from the LSE. He worked for Deloitte and Barclays Wealth. George is also an artist, writer, polyglot and part of the LGBTQ+ family.
Recently, through How Mental, George released the 'How Are We' app to help people easily track their feelings and create a tangible metric for the wellbeing of the planet. It is available to download on iPhone now.
.
Click "Register" to secure your slot. When the webinar launches, that same button will say "Join with Zoom." Click to join the event.
الاسئلة (4)
تحتاج إلى تسجيل الدخول حتى تتمكن من طرح سؤال أو التصويت
تسجيل دخول