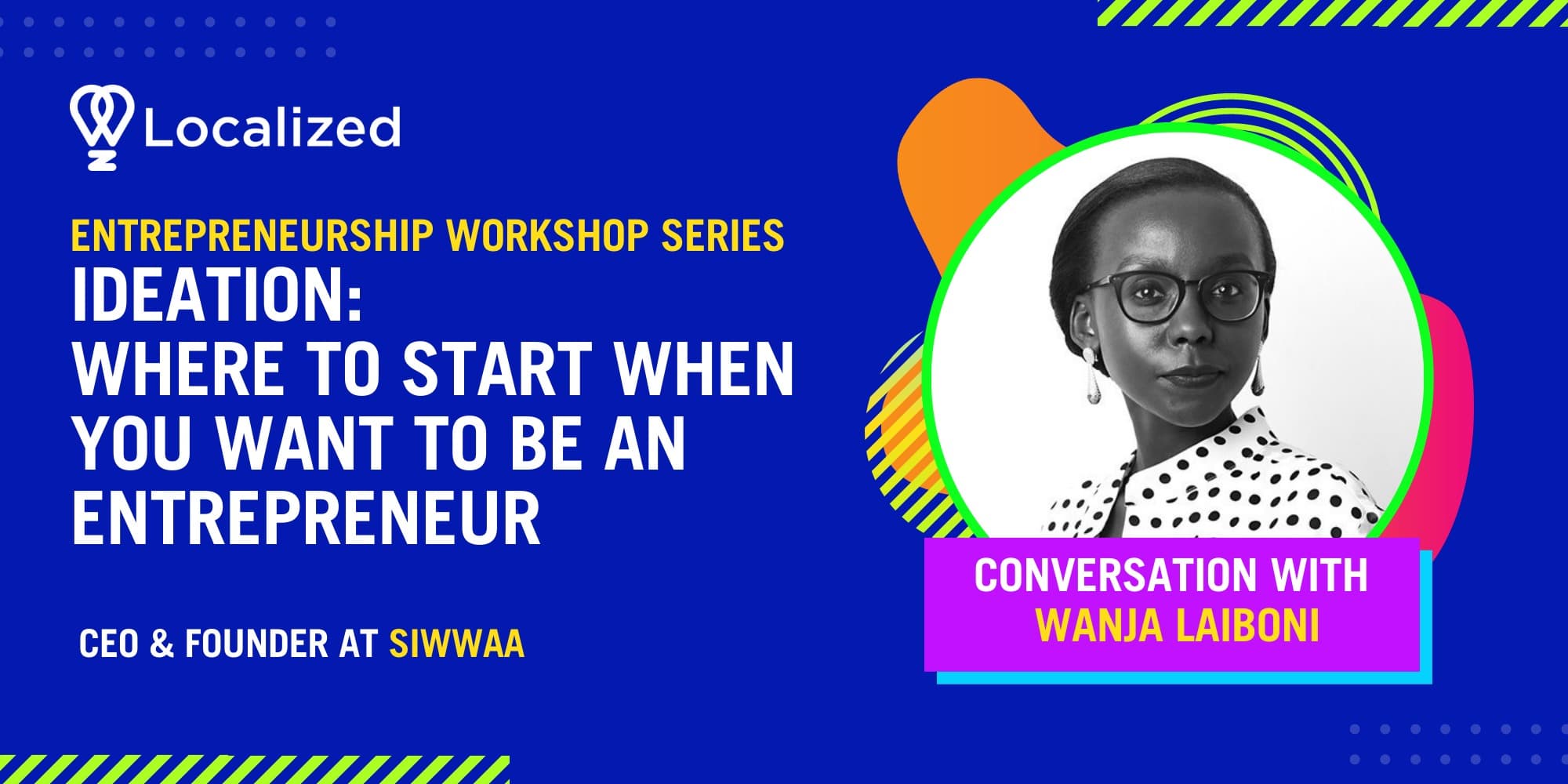 Entrepreneurship Workshop Series - Ideation: Where To Start When You Want To Be An Entrepreneur
باستضافة:

Localized
⏰ 12:00 EST | 16:00 GMT | 19:00 Egypt Time
Are you a self-starter? Have you always known you wanted to be your own boss but you don't know where to start or if you'll enjoy being an entrepreneur?
Join us for the first of a 3-webinar series on Entrepreneurship led by Wanja, a former International Development practitioner turned creative industries entrepreneur and designer.
.
If you're a current or soon-to-be graduate searching for a purpose, this session is a great starting point to help you figure out what you want to do!
We'll answer questions like:
.
✅ Idea or determination, what comes first?
✅ Social entrepreneurship, what is it?
✅ How to find your purpose
🚨 There will be time for live Q&A at the end of the session.
.
About Wanja Laiboni:
After nearly a decade of a global career managing multi-million dollar grant portfolios and projects for US non-profits that saw Wanja work as far afield as Asia, the Americas, the Caribbean, and East and Southern Africa, Wanja is investing in the development of Africa's Creative and Cultural Industries.
She has founded two heritage-based enterprises. SIWWAA (www.siwwaa.com), a sustainable luxury accessories brand, merges one-of-a-kind contemporary design inspired by Africa's cultural and artistic capital with sustainable raw materials and production excellence. Beginning as a research project, Crafting Kenya (www.craftingkenya.com) is repositioning Kenya's craft and materials heritage for production and sourcing for global brands in fashion.
.
Click "Register" to secure your slot. When the webinar launches, that same button will say "Join with Zoom." Click to join the event.
الاسئلة (5)
تحتاج إلى تسجيل الدخول حتى تتمكن من طرح سؤال أو التصويت
تسجيل دخول